Senior Programme Manager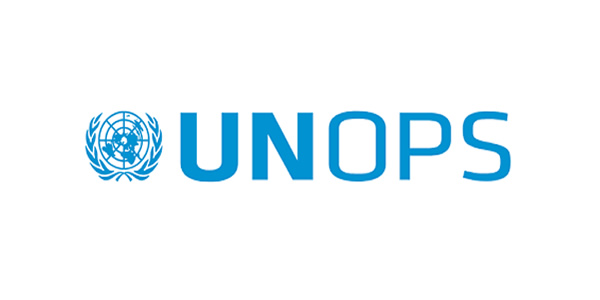 Kompania
UNOPS
Telefoni
Pa përcaktuar
Data e publikimit
22/09/2020
Data e perfundimit
04-10-2020
Lloji i orarit
Orar të plotë
Job categories Project Management, Programme Management
Vacancy code VA/2020/B5107/20407
Department/office ECR, AUMCO, Pristina
Duty station Pristina, Kosovo (under UNSCR 1244/99)
Contract type Local ICA Specialist
Contract level LICA Specialist-11
Duration Open-ended, subject to funds availability and satisfactory performance
Application period 21-Sep-2020 to 04-Oct-2020
Background Information – Job-specific
UNOPS (Pristina Project Centre) has a portfolio of projects that include infrastructure, procurement projects, project management support to partners and management of partner personnel projects with UN agencies in the region.
The infrastructure component relates to ongoing large scale infrastructure projects at different stages of the project cycle, as well as planned health infrastructure upgrade, and a WHO funded project for assessment studies of the physical conditions of office buildings owned by the WHO, located in12 countries across the world.
The procurement component relates to projects on strengthening the Health systems for Covid 19 response in Kosovo and Albania that mainly consists of procurement of medical equipment and other medical supplies.
There are various other projects related to a wide area of project management implementation including a SIDA funded project "Promoting Decent Work through Strengthening Occupational Safety and Health (OSH) Management and Social Dialogue" which aims to contribute to Improvement of the working conditions of Kosovo Labour Force focusing on safety and health standards through several activities focused on strengthening the capacities of the Ministry of Labour and Social Welfare, specifically the Labour Inspectorate in applying health and safety management to International and European standards:
There are other projects under the HR portfolio of the office that the senior programme manager will require to interface closely with the portfolio manager of these projects to ensure the best use of shared resources and support services.
The senior programme manager will assist the Head of Office in formulating and implementing business development and communications strategies to promote UNOPS services to key external parties within the country, this will include performing functions of fundraising, stakeholder management, donor and client liaising, business document preparation, business acquisition, public relations and outreach and will be responsible for developing and implementing the partnership development plan for UNOPS Pristina Project Centre.
Functional Responsibilities
The Senior Programme Manager is responsible to produce/read the programme/project initiation documents (PID), Legal Agreements and have a thorough understanding of the terms, conditions, and the respective roles and responsibilities of the partners/stakeholders to ensure the projects products are capable of meeting the business cases for both UNOPS and the client and is expected to independently manage the projects deliveries against an aggressive timeline. S/he will be responsible for all aspects of the programme/project life cycle.
The role contributes to the development and implementation of strategies to enhance the competencies and position of UNOPS in sustainable project management and services to partners, stakeholders and UN system partners.
The Senior Programme Manager reports directly to the Head of Office who provides direction and general supervision. S/he must be able to apply, at a mastery level, the below duties and responsibilities of the programme/project success criteria:
Stakeholder Management:
Establish solid working relationships with the donor, line ministries of the Kosovo Government, beneficiary local governments and the Project Board and other key stakeholders.
Manage communications and ensure stakeholders are aware of Project activities, progress, exceptions and are in a position to accept handover products.
Advise the Head of Office and the client on issues that may impact the achievement of their outcomes (including issues of sustainability and post project requirements).
Manage the information flows between the Project Board/ Head of Office and the project.
Delivery and Performance:
Provide the oversight and manage the development and maintenance of the project plans, including the establishment of milestones and the Implementation and reporting against the approved project plans within tolerances set by the project board.
Embed sustainability dimensions including social and gender inclusion, environmental and economic aspects into the project life cycle.
Provide oversight of project implementation in accordance with UNOPS HSSE policy and procedures in particular the initiative towards OHS Goal Zero.
Manage the production of the required management and project products, taking responsibility for overall progress and use of resources and initiating corrective action where necessary.
Liaise with any external suppliers or account managers.
Manage and review product quality and ensure management and project products are accepted against the project and work package requirements.
Authorize Work Packages, Control project and work packages changes, manage acceptance and delivery of work packages.
Monitor project progress ensuring that work packages are being executed against the approved work plans.
Monitor and evaluate performance of service providers.
Advise the Project Board and Head of Office of any deviations from the project plans.
Identify and manage risks so that maximum benefit to client and stakeholders is achieved.
Identify and report potential business opportunities for UNOPS to supervisor.
Support the business development function by identifying and developing new business and partnership/customer opportunities.
Contribute to current and future growth plans for the Pristina Office ensuring alignment with the UNOP Strategic Plan.
Contribute to/ draft business development strategy and its updates of UNOPS Kosovo Office.
Identify and report threats to UNOPS internal business case to supervisor.
Procedures:
Ensure respect of the UNOPS Project Management requirements.
Follow the Project Management Cycle Instructions and ensure that all organisational policies are complied with (Organizational Directives and Administrative Instructions).
Prepare/adapt the following plans for approval by the Project Board: I. Project Initiation Documentation; II. Stage/Exception Plans and relevant Product Descriptions.
Provide support to the Project Manager to prepare the following reports:

Inception Report
Quarterly Reports
Annual Reports
Final Programme Report
Operational Closure Checklist
Handover Report

Work with the Programme and Operations Team to ensure that all expenditure complies with UNOPS Financial Rules and Regulations (FRR).
Manage budgets, cash flow and obligations to ensure that deliverables are met and payments to contractors and personnel are received on time.
Understand and manage UNOPS overheads, allocable charges, and related corporate charges as they apply to the Programme.
Understand the unique structure of the UN and budget appropriately for personnel.
Manage and remain accountable for expenditures against the budget (based on accurate financial reports).
Ensure respect of the UNOPS configuration management requirements.
Contribute to high visibility of the Programme, while in particular ensuring visibility of the donor's funding contribution.
Where no delegation as a committing officer exists, he/she retains these responsibilities and will monitor and instruct/request others to carry out the relevant commitments and disbursements.
Partnership, networking and advocacy:
Build and strengthen strategic partnerships through active networking, advocacy and effective communication of UNOPS competencies in project service delivery and management and identify potential markets and partners to pursue new/ repeat business opportunities (facilitate assessments of partner needs, UNOPS comparative advantages, and partner survey analysis, among others).
Creation and harmonisation of partnerships with governments, country and donors 'offices, and IFI's to identify and pursue business opportunities within UNOPS geographic and thematic scope, initiating the necessary associated arrangements.
In close cooperation with Head of Office and HOSS develop high quality, solicited and unsolicited concept notes, expressions of interest, bids and project proposals that are consistent with UNOPS mandate and strategic goals and actively participate in negotiation of new projects and programmes.
Active marketing and promotion of UNOPS services by building a network of key partners, keeping abreast of market, donor funding, social, economic, and political trends in the region.
Develop and implement strategies and procedures for improving client relations and services; actively pursue business development opportunities.
Maintain close coordination of business development/external relations activities with relevant organizational stakeholders.
Support Project Managers to develop communication strategies to maximise communication impact and outreach and build awareness of UNOPS goals and competencies to reinforce UNOPS competitive edge as a provider of sustainable projects results.
Represent UNOPS in negotiations, meetings and follow-up with donors, governments, clients and others, including calculating and justifying the cost of UNOPS services.
At the request of the Head of Office participate and/or represent the Pristina Office in inter-agency discussions and planning to ensure UNOPS position, interests and priorities are fully considered.
Knowledge Management:
Participate in the relevant Communities of Practice.
Actively interact with other PMs and the PM community to share case studies, lessons learned and best practice on the Knowledge System.
Provide feedback to Practice Leads on policy, supporting guidance with an aim towards continuous improvement of UNOPS policies.
Complete lessons learned as per reporting format.
Incorporate lessons learned from others as per planning format.
Personnel Management:
Lead and motivate the project management team.
Ensure that behavioural expectations of team members are established.
Ensure that performance reviews are conducted.
Identify outstanding staff and bring them to the attention of the Head of Office.
Have a thorough understanding of UNOPS personnel contract modalities (including ICA and Staff).
Select, recruit and train team as required by project plans.
Perform the Team Manager role, unless appointed to another person(s).
Perform Project Support role, unless appointed to another person or corporate/programme function.
Ensure safety and security for all personnel and comply with UNDSS standards.
Education/Experience/Language requirements
Education
Advanced University Degree in preferably Project Management, Business Administration, International Relations, Political Science/Security Management/Development Studies, or other relevant discipline is required.
University Degree (bachelor's degree / first level) with a combination of 2 additional years of relevant professional experience  in Project Management, Business Administration, International Relations, Political Science/Security Management/Development Studies, or other relevant discipline, may be accepted in lieu of the advanced university degree.
Certification
PRINCE2® Foundation/Practitioner an asset, but required completion within the first 12 months of on-boarding.
Programme/Project Management Professional certification (MSP® or PMI-PgMP/PMI-PMP) an asset.
Work Experience
A minimum of 10 years (or more based on academic credentials) of progressive experience in programme or project management and development with focus on training, development and coordination in either public or private sector organizations, of which minimum three years with UNOPS.
Experience in dealing with the ministries and donors is an asset.
Experience of developing and implementing projects at the local level in Kosovo* is an asset.
Language
Fluency in English and Albanian or Serbian is  required.