Senior Programme Assistant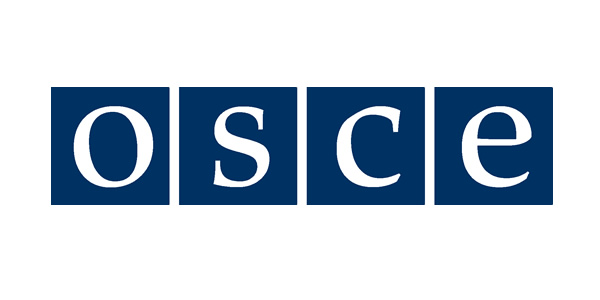 Kompania
OSCE Mission in Kosovo
Telefoni
Pa përcaktuar
Data e publikimit
28/08/2020
Data e perfundimit
11-09-2020
Lloji i orarit
Orar të plotë
ISSUED BY OSCE Mission in Kosovo
VACANCY NUMBER VNKOSG02274
VACANCY TYPE Local Contracted
GRADE G6
DUTY STATION Prishtine/Pristina
DATE OF ISSUE 21 August 2020
DEADLINE FOR APPLICATION 11 September 2020 – 23:59 Central European Time (CET/CEST)
Tasks and Responsibilities
Under the direct supervision of the Senior Communities Officer and in coordination and close cooperation with the Chief of the Communities Section, the Senior Programme Assistant will be performing the following functions of the Department of Human Rights and Communities (DHRC) with representatives of local communities, representatives of international organisations, and any other relevant stakeholders:
Assisting in monitoring municipal structures, bodies, mechanisms and actors  for compliance with human rights and communities rights standards, including, inter alia, gathering information, analysing the data, reporting on findings, making recommendations, assessing the results of the reports and suggesting remedies, developing and implementing projects and trainings to improve compliance with international human rights and communities' rights standards and proposing activities in any of the following areas: return, reintegration, education, access to services, participation and representation, security, dialogue or language rights, inclusion of vulnerable communities;
Supporting institutions, bodies, mechanisms, and actors, through  monitoring, reporting, advice and advocacy on applicable human rights standards and communities rights principles;
Supporting the organization of training courses/activities to enhance awareness of applicable human rights and communities' rights standards for institutions and communities mechanisms in the field of human and communities' rights;
Performing researches and compiling background material on major programmatic topics, assisting in the organization of meetings (identifies participants and provides logistics support) involving local representatives and members of international organizations to discuss issues pertaining to the respect and promotion of matters related to return, reintegration, education, access to services, participation and representation, security, dialogue or language rights, inclusion of vulnerable communities; writes summaries and reports on the topics discussed;
Provides interpretation during meetings or interviews and translation of documents and correspondence from local languages to English and vice versa;
Implements allocated projects designed and planned by DHRC and, in particular, by the Communities Section; provides regular feedback on the various stages of implementation of project activities; summarizes evaluation results and submits suggestions for follow-up/improvement following the conclusion of projects;
Establishes and maintains regular contacts with employees of local structures and communities representatives to ensure effective dialogue for the purpose of identifying issues requiring the special attention and support of OSCE Mission in Kosovo. Writes reports on these meetings;
Performs other duties as required.
Necessary Qualifications
Completed secondary education preferably supplemented by additional formal studies or trainings in the field of Law, Social Science, Human Rights or Communities' Rights
Minimum 6 years working experience with international agencies, municipal/government structures and organizations, preferably in the protection or promotion of human rights or communities rights on any of the issues related to return, reintegration, education, access to services, participation, security, dialogue or language rights
Established skill in drafting reports and project management, computer literate with practical experience with Microsoft packages
Excellent written and oral communication skills in English and local languages
Holding a valid driving license.
Remuneration Package
Monthly remuneration, subject to social security deductions is 1229.83 Euro/month. Social benefits will include participation in the OSCE Group Insurance Plan (Health, Life, Accidental Disability and Temporary Incapacity Insurance) and the OSCE Provident Fund. Appointments are normally made at step 1 of the applicable OSCE salary scale. At the discretion of the appointing authority a higher step may be approved up to a maximum of step 3 subject to specific conditions.
How To Apply
In order to apply for this position you must complete the OSCE's online application form, found under https://jobs.osce.org Applicants are encouraged to use the online recruitment and only fully completed OSCE applications will be accepted. However, if you have technical difficulties with the system you may use the offline application form found under https://jobs.osce.org/resources/document/offline-application-form and forward the completed form quoting the vacancy number by e-mail to: [email protected]. In line with your qualifications please indicate preference to one or more field of expertise listed above (while using the online application the field of expertise preference can be indicated in the cover letter part). Kindly note that applications received after the deadline, submitted in different formats than the OSCE Application Form or in other languages than the English language will not be considered. The OSCE is committed to diversity and inclusion within its workforce, and encourages qualified female and male candidates from all national, religious, ethnic and social backgrounds to apply to become part of the organization.