Project Officer – Field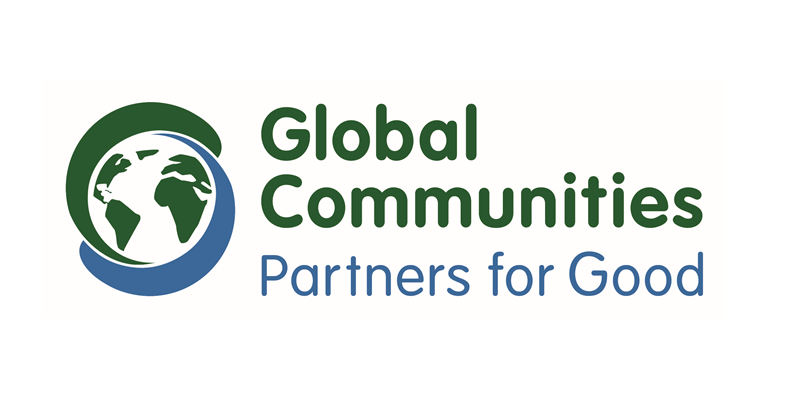 Kompania
Global Communities
Telefoni
Pa përcaktuar
Data e publikimit
12/05/2020
Data e perfundimit
22-05-2020
Lloji i orarit
Orar të plotë
PROJECT OFFICER
Overview: 
Global Communities is an international development non-profit organization. Our mission is to create long-lasting, positive and community-led change that improves the lives and livelihoods of vulnerable people across the globe.  Global Communities is implementing the USAID-funded Up to Youth Activity in Kosovo, a five-year, positive youth development project working with youth 15 – 24 years of age. Our goal is to empower youth to make a positive impact on their communities and build youth resiliency to risky behaviors. Our activity has three (3) primary objectives:
Objective 1: Mobilize Youth to be forces for positive change;
Objective 2: Develop and demonstrate life/soft skills among youth; and,
Objective 3: Develop, build and support resilience partners in fostering an environment for youth to engage in a positive and meaningful way.
Global Communities is seeking one (1) Project Officer for the USAID-funded Up to Youth Activity, who will implement project activities and address youth vulnerable to social exclusion by mobilizing and engaging youth in meaningful ways to effect positive change in various communities. Over the five-year period, the Activity will work in selected target areas throughout Kosovo to mobilize youth to be forces for positive change, develop and demonstrate life/soft skills among youth and, develop, build and support resilience partners in fostering an environment for youth to engage in a positive and meaningful way.
The Project Officer (PO) will be chosen from within one of our partner municipalities in southeast Kosovo, which are: Han i Elezit / Elez Han, Kaçanik / Kačanik, or Viti / Vitina. Applicants must currently live in one of these three municipalities to be considered for the position.
Responsibilities: 
The Project Officer (PO) will support all Up to Youth activities across Han i Elezit / Elez Han, Kaçanik / Kačanik, and Viti / Vitina. More specifically, the Project Officer will:
Support Up to Youth trainers in the implementation of trainings and workshops for participant youth, as well as act as Co-Facilitator for these activities;
Support in organizing trainings with youth cohorts such as scheduling training time, setting venue and other logistical support in respective municipalities where PO is based;
Assist senior technical leads in working with youth at the community level to hold reflective dialogues and organize activities;
Coordinate logistics and procurement for meetings, trainings, events and any other activities relating to the project's implementation;
Build strong relationships with local youth and youth stakeholders in target municipalities;
Attend and support youth-led events in the target municipalities;
Maintain regular coordination with Pristina based staff and Up to Youth team members to ensure smooth implementation of field activities;
Perform data collection activities under the supervision of the Monitoring, Evaluation and Learning Coordinator;
Guide youth interns in the respective municipality group in the collection of primary qualitative data generated through focus groups, outcome harvesting and Most Significant Change exercises;
Assist senior technical leads in implementation of mapping exercises; support related dialogues to identify potential activities under the program's Social Change Fund;
Maintain all technical and administrative documentation on initiatives supported through the program's Social Change Fund, as well as other program activities;
Provide feedback and support to Social Change Fund applications, as required;
Assist program staff with developing and producing program materials;
Take photos and short videos during Up to Youth activities in the field and share with the Communications Specialist;
Provide support to MEL team on updating necessary beneficiary data from the field activities;
Reports to the designated Team Lead and performs other duties as needed.
Knowledge, Skills and Abilities: 
Experience working on development projects focused on youth, community resilience, and economic empowerment;
Experience facilitating or co-facilitating trainings and workshops;
Excellent organizational skills, accuracy and attention to detail;
Ability to prioritize and multi-task in a fast-paced environment;
Advanced computer skills in a Windows-based environment including Word, Outlook, PowerPoint, and Excel.  Willingness to learn new software;
Self-motivated and able to meet tight deadlines;
Strong interpersonal and communication skills;
Comfortable with team-oriented approach to work, preferably in a multi-cultural setting.
Qualifications: 
Bachelor's degree or equivalent experience in social studies, business, international development or a related field;
Minimum 2 years of experience in youth projects, preferably under donor-funded programs;
Fluency in English and Albanian or other local language required.
How to Apply 
Please send your application – including your CV and a cover letter – to the following address: 

[email protected]

;
Please state "Last Name, First Name – Municipality" in the subject line of your email. "Last Name" and "First Name" shall be that of the applicant, "Municipality" shall be the name of the municipality the applicant lives in;
Applications will be accepted through 5PM on May 21, 2020. Applications received after that time will not be considered;
Global Communities provides equal opportunities to all applicants, and does not discriminate on the basis of race, color, religion, sex (including pregnancy and gender identity), national origin, disability, age, veteran's status, sexual orientation, genetic information, marital status, parental status, or political affiliation;
Interviews will be held using messaging apps (such as Skype, Viber, or WhatsApp), or potentially in person after the current COVID-19 situation has been resolved.