Project Intern (2)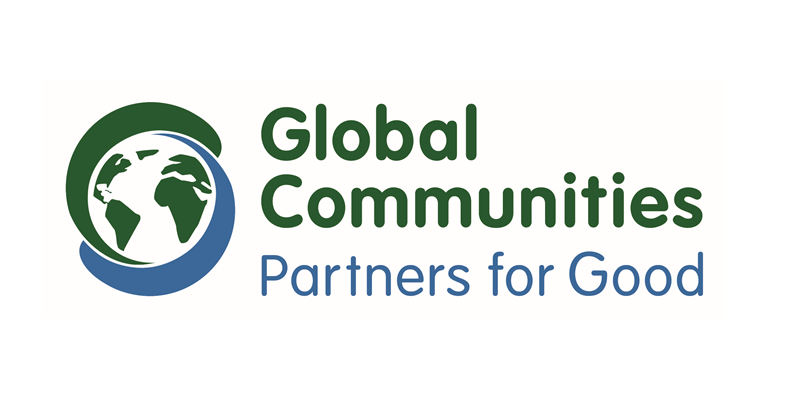 Kompania
Global Communities
Telefoni
Pa përcaktuar
Data e publikimit
28/08/2020
Data e perfundimit
08-09-2020
Lloji i orarit
Orar të plotë
Global Communities is an international development non-profit organization. Our mission is to create long-lasting, positive and community-led change that improves the lives and livelihoods of vulnerable people across the globe.
Global Communities is implementing the USAID-funded Up to Youth Activity in Kosovo, a five-year, positive youth development project working with youth 15 – 24 years of age. Our goal is to empower youth to make a positive impact on their communities and build youth resiliency to risky behaviors. Our activity has three (3) primary objectives:
Objective 1: Mobilize Youth to be forces for positive change;
Objective 2: Develop and demonstrate life/soft skills among youth; and,
Objective 3: Develop, build and support resilience partners in fostering an environment for youth to engage in a positive and meaningful way.
Global Communities is seeking two (2) youth to offer structured internship opportunities working directly with activity staff in engaging stakeholders and implementing project activities. These internships will offer an important opportunity for youth to have increased responsibilities and act as forces for positive change in their communities – but also develop and use targeted life/soft skills for positive change. Each internship lasts six (6) months, at approximately 20 hours per week. Interns will receive a small stipend and written certification of their contributions to Up to Youth at the end of their internship.
Two (2) selected interns will be working in the Pristina office, with the Administration and Finance team or Monitoring, Evaluation and Learning team. The interns are expected to be able to participate in all of the Key Responsibilities mentioned below, with a stronger focus on administration support. 
Key Responsibilities
In keeping with the activity's strong positive youth development (PYD) approach, the youth interns will participate in technical activities, supporting Up to Youth trainings, collecting primary qualitative data generated through focus groups, engaging community stakeholders, and facilitating meetings, all under the guidance of Up to Youth staff. The interns will provide the following services:
Administration and Finance Intern
Work collaboratively with Up to Youth staff to maximize productivity and contribute to the entire project lifecycle;
Assist in transport coordination and reviewing vehicle mileage logs and fuel supply;
Assist in the collection of timesheets and other staff documentation;
Assist in conducting participant OFAC checks and review training participants' list;
Assist in reimbursing training participants;
Prepare purchase requests for meeting and cleaning supplies and assist in receiving office materials;
Assist in preparing VAT forms for various vendors;
Assisting in payment preparations and back-up documentation;
Maintain and organize office/administrative files and upload on internal platform;
Organize and monitor schedules and see that deadlines are met;
Support in coordinating logistics for meetings, trainings, events and other activities related to activity implementation;
Demonstrate commitment to activity needs and confidentiality continuously; and,
Other duties as required from Up to Youth staff.
Monitoring, Evaluation, and Learning Intern
Work collaboratively with Up to Youth staff to maximize productivity and contribute to the entire project lifecycle;
Collect qualitative and quantitative data using paper-based tools as well as an online platform, under the supervision and guidance of MEL team;
Conduct data transfers from paper-based to online platforms;
Assist MEL team with data processing and analysis;
Complete assigned administrative tasks, such as conduct research and email correspondence;
Demonstrate commitment to activity needs and confidentiality continuously; and,
Other duties as required from Up to Youth staff.
Project Intern Requirements and Qualifications
Internships are open to youth from Kosovo between the ages of 18 – 24 years;
Currently studying a relevant field in university, or bachelor's degree in a relevant field;
Strong communication and interpersonal skills;
Keen attention to detail and an aptitude for problem solving;
Excellent computer skills, including Microsoft Office;
Collaborative working style and team-player attitude; and,
English language skills are preferred.
How to Apply 
Please send your applications with CVs and cover letters to the following address [email protected]
Please state "Last Name, First Name – Department Internship" in the subject line of your email. "Last Name" and "First Name" shall be that of the applicant; "Department" shall be either Admin/Finance or MEL;
Applications will be accepted through 5PM on Tuesday, September 8, 2020. Applications received after that time will not be considered;
Global Communities provides equal opportunities to all applicants, and does not discriminate on the basis of race, color, religion, sex (including pregnancy and gender identity), national origin, disability, age, veteran's status, sexual orientation, genetic information, marital status, parental status, or political affiliation.
Members of marginalized groups are highly encouraged to apply.