Programme Component Manager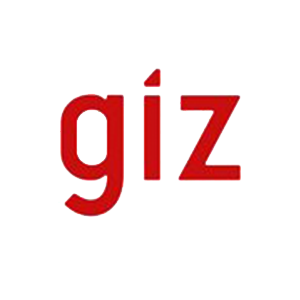 Kompania
GIZ
Data e publikimit
18-11-2022
Data e perfundimit
30-09-2023
Lloji i orarit
Full Time
JOB VACANCY
As an international cooperation enterprise for sustainable development with worldwide operations, the federally owned Deutsche Gesellschaft für Internationale Zusammenarbeit (GIZ) GmbH supports the German Government in achieving its development-policy objectives. It provides viable, forward-looking solutions for political, economic, ecological and social development in a globalised world. GIZ promotes complex reforms and change processes. Its corporate objective is to improve people's living conditions on a sustainable basis. For more information about GIZ see: www.giz.de
The Deutsche Gesellschaft für Internationale Zusammenarbeit (GIZ) GmbH, Innovation and Training Park (ITP) in Prizren is seeking to fill the position of:
Programme Component Manager
ITP stakeholder management
The overall purpose of the post
The position holder will be in charge to support the team with regard to managing internal and external stakeholders of ITP including tenants, the relation to the ITP association, to Government of Kosovo bodies and external partners. Furthermore, the candidate will coordinate administrative and financial requirements of handling ITP association funds. She/he will further represent the ITP project as a deputy to the GIZ project manager.
Main tasks and responsibilities
The position holder performs the following tasks:
Tenant relations
The position holder will:
Coordinate communication with new and prospective tenants /interested parties. She/he will be the main contact person for interested parties to join ITP as tenants as well as present ITP and its opportunities to prospective tenants and the private sector in general
Together with other members of the team, accompany applications of new tenants and provide a first written assessment and recommendation for the assembly regarding the acceptance of new tenants.
Prepare and negotiate rental contracts with parties to become tenants in ITP in line with ITPs rules and standards
Be the first contact point for tenants in case of contractual issues to be clarified.
Association management
The position holder will, in coordination with the GZ project manager and the finance manager:
Support the financial management and procurements on behalf of the ITP association
Oversee the development of procedures for the ITP associations' management in compliance with Kosovo`s legal requirements
Coordinate with the GIZ project manager and other members of the team for the organization of meetings of the ITP assembly
Be available for the members of the assembly during the assembly meetings to provide any information needed.
Representation of ITP outside
In coordination with the GIZ project manager, the position holder will:
Represent ITP vis-à-vis Government of Kosovo institutions
Maintain close communication links to the Municipality of Prizren
Represent ITP vis-à-vis and present ITP to third parties like the business sector, business associations etc. in Kosovo and abroad
Other duties/ additional tasks
The position holder will:
Always maintain good communication internally with other members of the ITP team
Contribute to the project's knowledge management.
Contribute to public relations of ITP
Support the GIZ project manager and the project team in other project-related duties.
Required qualifications, competencies, and experience
Qualifications
University degree in the field of economics, business administration, social science or a related field.
Professional experience
At least 5 years of professional experience in a relevant position.
Other knowledge, additional competences
Good knowledge of the legislative framework of business development in Kosovo
Proven good track record of working in complex institutional contexts such as national and international donor organizations, municipal and governmental institutions
Very good working knowledge of general IT and communication technologies as well as computer applications (e.g. MS Office, MS Teams)
Excellent representation and communication skills
Proven ability or being innovative and having a good ability at constructive thinking
Strong attention to detail and attitude toward documentation
Excellent knowledge of one of the local languages and English; German will be an asset.
Location: GIZ ITP Office-Prizren
Expected start date: January 2022
How to apply?
Interested and, suitably qualified and experienced candidates are invited to submit their electronic application in English, in PDF version, to [email protected]
CV (Europass template is recommended)
Letter of motivation
Diploma(s), references/recommendations
Subject of the email: Name & Surname – Programme Component Manager – ITP
Applications that do not meet these rules will not be considered!
Deadline for the application: 1st of December 2022
Only short-listed candidates will be contacted and invited to the next stage of recruitment.
GIZ encourages female candidates, candidates from ethnic communities as well as candidates with disability to apply.
*Disclaimer
Data Privacy
GIZ is committed to ensuring the security and protection of the personal information we process.
Declaration of Consent
You agree that your personal data will be used for the purpose of the recruitment process, only. The information will only be accessed by recruitment staff and panel members. You understand that your data will be held securely and will not be distributed to third parties. You have a right to change or access your information. You understand that when this information is no longer required for this purpose, your personal data will be deleted after six months.