Programme Assistant, Police Monitoring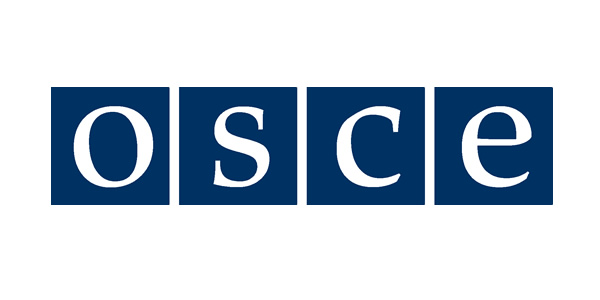 Kompania
OSCE Mission in Kosovo
Telefoni
Pa përcaktuar
Data e publikimit
02/11/2020
Data e perfundimit
26-11-2020
Lloji i orarit
Orar të plotë
ISSUED BY OSCE Mission in Kosovo
VACANCY NUMBER VNKOSG02298
VACANCY TYPE Local Contracted
NUMBER OF POSTS 1
DUTY STATION Peje/Pec
DATE OF ISSUE 29 October 2020
DEADLINE FOR APPLICATION 26 November 2020 – 23:59 Central European Time (CET/CEST)
Background  
Under the direct supervision of the Senior Police Monitoring Officer, the incumbent:
Tasks and Responsibilities  
The incumbent will be responsible for carrying out duties described below:
Through participation in briefing with local Commanders, daily reports from police, monitors the performance of the Kosovo Police regarding Human Right compliance and evaluates the operational effectiveness in the KP in their area of responsibilities (AOR) including, gathering information, analysing data, reporting on findings, making recommendations, and the identification of capacity-building measures. Maintains and updates relevant monitoring files. Facilitate seminars trainings and workshops for the KP and other relevant Public Safety Agencies (PSA) to assists his/her supervisor;
Interviewing claimants and/or police officers to identify incidents of Hate Crimes, crimes involving religious and cultural sites and other ethnically motivated incidents. Monitors public gatherings with possible sensitive implications, as directed. Reviews police files as appropriate and maintain records of incidents being monitored. Proactively follows up cases and submits final reports as appropriate;
Submitting weekly written progress reports as instructed. Drafts notes to the file, interoffice memos, minutes and/or summaries of meetings and makes recommendations for the review of supervisor/s and contributes to the compilation of Section's various reports;
Providing written language services between Albanian and/or Serbian and English for programme related activities and documents when required by the supervisor/s. When appropriate, provide language translation (consecutive and/or simultaneous) and administrative support to the supervisor/s during meetings, presentations, briefings, trainings, workshops and capacity-building initiatives with any of the Public Safety Agencies (PSAs).
Providing administrative assistance to all project based activities. Establishing and maintaining regular co-operative working relationships with the KP and other PSAs to ensure a continuous dialogue for the purpose of monitoring activities in their AOR and to identify training needs and relevant human rights issues which require special attention and support of the Mission.
Performing other duties as assigned, may be called to drive official vehicles
Necessary Qualifications  
Completed secondary education supplemented by formal training in Human Rights, administrative/ language training;
A minimum of four (4) years of work experience in an international or a mission environment;
Some practical experience in basic Project Cycle Management together with project monitoring and coordination preferably in the Human Rights field;
Established experience in administrative, logistical and organizational fields together with experiences of monitoring, researching and analysing functions;
Experiences of working with public safety institutions and the respective local authorities as well as other international and local organizations;
Computer literate with practical experience with Microsoft applications;
Excellent written and oral communication skills in English and in local languages;
Working knowledge of another local language is desirable.
Remuneration Package  
Monthly remuneration, subject to social security deductions is 1069.42 Euro/month. Social benefits will include participation in the OSCE Group Insurance Plan (Health, Life, Accidental Disability and Temporary Incapacity Insurance) and the OSCE Provident Fund. Appointments are normally made at step 1 of the applicable OSCE salary scale. At the disc
How To Apply  
In order to apply for this position you must complete the OSCE's online application form, found under https://jobs.osce.org Applicants are encouraged to use the online recruitment and only fully completed OSCE applications will be accepted. However, if you have technical difficulties with the system you may use the offline application form found under https://jobs.osce.org/resources/document/offline-application-form and forward the completed form quoting the vacancy number by e-mail to: [email protected] In line with your qualifications please indicate preference to one or more field of expertise listed above (while using the online application the field of expertise preference can be indicated in the cover letter part). Kindly note that applications received after the deadline, submitted in different formats than the OSCE Application Form or in other languages than the English language would not be considered.