Outreach and Communities Officer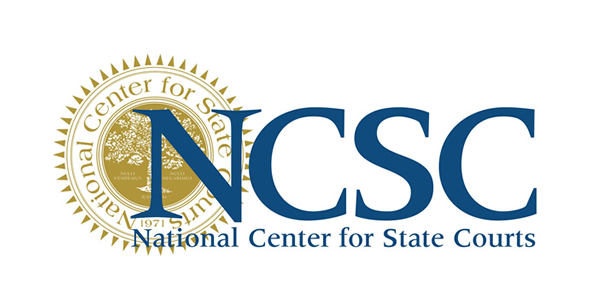 Kompania
The National Center for State Courts (NCSC)
Telefoni
Pa përcaktuar
Data e publikimit
18/06/2020
Data e perfundimit
01-07-2020
Lloji i orarit
Orar të plotë
OUTREACH AND COMMUNITIES OFFICER VACANCY
The National Center for State Courts (NCSC) is seeking applications from qualified candidates for the position of Outreach and Communities Officer under the Justice Matters Program, funded by the U.S. Agency for International Development (USAID) to improve access to justice for all, inclusive of disadvantaged and marginalized groups, by strengthening systems and services for legal aid and legal information. The position will report to the Chief of Party. The Outreach and Communities Officer will be responsible for identifying community justice needs, engaging civil society organizations in addressing those needs, and coordinating legal literacy activities. The position is based in Pristina with regular travel in Kosovo.
Responsibilities include, but are not limited to:
Assist in the design, management, and monitoring of Justice Matters communications, information,and advocacy activities to increase citizen awareness about their rights, the legal system and processes, legal aid services, and the role of justice institutions.
Assist in the design of joint messaging and implementation of the Justice Matters legal literacy campaign.
 Maintain awareness-related electronic and hard copy materials.
Coordinate the development and web posting of blog entries, news items, and success stories on the program website.
Coordinate social media use for program visibility and communications and awareness activities.
Liaise with civil society partners at the national and local level to enhance access to legal aid services and legal information for local communities.
Assist in monitoring civil society partner activities at the local-level and in facilitating best practice and continuous learning exchanges among program partners.
Summarize civil society partner program reports and compile corresponding NCSC program reports and fact sheets.
Maintain close contact with media professionals for proactive reporting in the media to increase citizen awareness of legal rights and responsibilities.
Coordinate the development and branding of project documents, fact sheets, and informational materials, in coordination with the Chief of Party.
Assist in the development of innovative IT solutions to improve access to legal information.
Other duties as assigned.

Position Qualifications
 Candidates for the position of Outreach and Communities Officer should possess:
 University degree in communications, public relations, social sciences, or related field.
At least two years as Public Awareness Officer, Outreach & Communications Officer, Community Engagement Officer or similar position working on community empowerment, access to justice, or justice reform projects in Kosovo.
Knowledge and experience working with US Government technical and branding requirements preferred.
Graphic design capabilities and knowledge of File Storage & Transfer Protocol (FTP), TELNET, HTML, JavaScript language browser formatting and browser security issues a plus.
Knowledge and experience using Adobe Illustrator, Adobe Photoshop, Adobe After Effects and Sony Vegas Pro.
Strong organizational skills, rigorous attention to detail, and problem-solving abilities needed to perform effectively in a demanding position.
Strong leadership and management skills and ability to work under pressure with a variety of stakeholders.
Demonstrated ability to promote and implement sensitive reforms in a complex environment.
Demonstrated commitment to ethics, transparency, and accountability in program implementation.
Computer literacy (MS Word, Excel, internet navigation, etc.).
Excellent spoken and written English and Albanian required, Serbian, Romani, Bosnian, or Turkish language skills desirable.
Apply Today: Interested applicants should apply by submitting their CV, a writing sample related to an outreach or communication product, a cover letter, and contact information of two professional references via email, with "Outreach and Communities Officer" as the subject line, to NCSC at [email protected] by ­­­­­­­1 July 2020.  Due to the volume of applicants, only short-listed candidates will be contacted. No phone calls will be accepted concerning this solicitation and any attempts to contact USAID will result in immediate disqualification. Late applications will not be considered. Salary will be based on qualifications and experience.