Open Call for a Roster: Gender Experts (consultancy)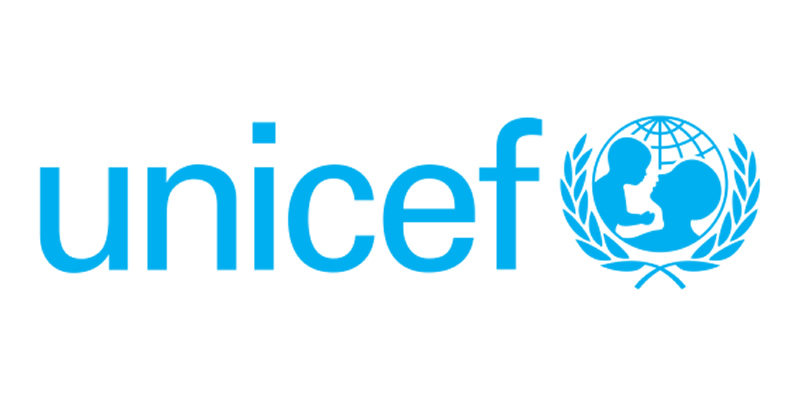 Kompania
UNICEF
Telefoni
Pa përcaktuar
Data e publikimit
27/07/2020
Data e perfundimit
31-08-2020
Lloji i orarit
Orar të plotë
UNICEF works in some of the world's toughest places, to reach the world's most disadvantaged children. To save their lives. To defend their rights. To help them fulfill their potential. Across 190 countries and territories, we work for every child, everywhere, every day, to build a better world for everyone.
And we never give up.
Purpose
The UNICEF Regional Office for Europe and Central Asia (ECA) is seeking to establish a Roster of Gender Experts that will have validity until 2023. Becoming a Pre-qualified Consultant in the UNICEF Roster is a one-off standard application that opens the door for potentially multiple assignments within a three-year period. Significant reductions in the time required by UNICEF to process contracts and for a consultant to be operational are expected. Over the three-year period, UNICEF will make extensive use of the roster for eligible consultancy requirements; this is therefore a unique opportunity for any interested and qualified consultant to submit one single application and if entered onto the Roster to be immediately considered for any future assignments by UNICEF in the relevant area of expertise.
Candidates who are already in the current ECAR Gender Roster, will need to re-apply for consideration, as current Roster validity is expired and being reviewed through this process of fresh call for applications.
The roster of consultants is expected to provide technical assistance, including but not limited to gender-responsive research, programming, technical support and policy guidance, on gender equality, women and girl's empowerment and child rights related issues in the Europe and Central Asia Region[1]. The purpose of this Regional Roster is to assist in identifying prospective external candidates for individual Consultants/Contractors or Temporary Appointment (TA) contracts in the region.
Background
The UNICEF Europe and Central Asia Region has adopted four Regional Results for Children that integrate gender equality and the empowerment of girls and women as foundational principals and strategies.  This is grounded in UNICEF's Gender Action Plan (GAP) 2018-2021 and specifies how UNICEF will promote gender equality across all its work at the global, regional and country levels, in alignment with the UNICEF Strategic Plan. Both the Convention on the Rights of the Child (CRC) and the Convention on the Elimination of All Forms of Discrimination against Women (CEDAW), reinforce the realization of the rights of children.
The ECARO Regional Results areas identify gender disparities, barriers and bottlenecks as a key consideration for addressing equity challenges to ensure that:
1)  By 2021, all countries in the Region have 95% of children at national level and at least 80% of in every district vaccinated with DTP/Penta 3.
2) By 2021, 700,000 out-of-school girls and boys are enrolled in high quality, inclusive pre-primary, primary and secondary education.
3) By 2021, zero Children in Institutional Care.
4) By 2021, 20 million adolescents in the Region, including the most vulnerable, have a chance to be connected engaged and empowered.
UNICEF work in support of girls' and women's rights is anchored in the Beijing Declaration and Platform for Action and the requirement of all United Nations entities to mainstream gender.  By mainstreaming gender, UNICEF programmes have an opportunity to improve the situation of women and girls but also enhance sector effectiveness and outcomes.
For more information, please refer to Europe and Central Asia Gender Work.
Qualifications of successful candidates
The ECAR regional roster invites applicants with educational and work experience and skills that matches the GAP and regional priorities, and gender mainstreaming to apply.
All candidates screened for the ECAR Regional Gender Roster must meet the basic UNICEF eligibility requirements, competencies and skills across several gender domains as follows:
Advanced university degree (Masters or higher) in the social sciences (i.e. sociology, demography, psychology, political science, social policy or economics), public health, public policy, public administration, international development, or in an area relevant to UNICEF's work (e.g. Health, Nutrition, WASH, Education, Child Protection, Gender Based Violence, Emergencies, Social Inclusion, HIV/AIDs, etc.). Academic credentials in gender are a strong asset.
A minimum of 8 or more years of progressively responsible professional experience and a demonstrated track record of having undertaken and led substantive programming and research, gender training, gender analysis, assessments and evaluations —especially covering the Targeted UNICEF Gender Action Plan Priorities.
Essential to have a good knowledge of gender issues in the Europe and Central Asia region
Experience in designing, implementing, managing, and delivering results-based programmes/projects on gender or any other cross cutting programme.
Experience undertaking gender analysis, skills to collect, collate and analyse data in a scientific and effective manner.
Must demonstrate analytical, methodical and precise style of writing. Any research experience should be clearly demonstrated.
Excellent interpersonal, communication and presentation skills in English
Fluency in English is required.
Fluency in least one of the major languages used in the region preferred (eg Russian). 
At least two years or more experience in the ECA region is required
Approximately half of all work experience should be at the international level.
Candidates for the pre-qualified Roster should be
Able to communicate effectively with varied audiences, including through formal presentation and written communication
Able to work effectively in a multi-cultural environment
Able to work independently and remotely as well as in various settings
Able to work effectively with stakeholders from government institutions, international organizations, academia and NGOs
Adopt a flexible attitude and adaptability to rapidly changing circumstances
 How to apply
Applicants are invited to apply through UNICEF e-recruitment website, with a:
Completed UNICEF Profile
Completed P-11 History Form, with CV and Motivation letter
Indicate a daily fee (mandatory)
Put  N/A at this time for the question: Please state your overall fee for the whole assignment including all travel cost related and other expenses related to the assignment.
Please note that only candidates who are under serious consideration will be contacted and advanced to a next stage of selection process.
UNICEF is committed to diversity and inclusion within its workforce, and encourages all candidates, irrespective of gender, nationality, religious and ethnic backgrounds, including persons living with disabilities, to apply to become a part of the organization.
UNICEF has a zero-tolerance policy on conduct that is incompatible with the aims and objectives of the United Nations and UNICEF, including sexual exploitation and abuse, sexual harassment, abuse of authority and discrimination. UNICEF also adheres to strict child safeguarding principles. All selected candidates will be expected to adhere to these standards and principles and will therefore undergo rigorous reference and background checks. Background checks will include the verification of academic credential(s) and employment history. Selected candidates may be required to provide additional information to conduct a background check.
Remarks:
Mobility is a condition of international professional employment with UNICEF and an underlying premise of the international civil service.
Only shortlisted candidates will be contacted and advance to the next stage of the selection process.
Individuals engaged under a consultancy or individual contract will not be considered "staff members" under the Staff Regulations and Rules of the United Nations and UNICEF's policies and procedures, and will not be entitled to benefits provided therein (such as leave entitlements and medical insurance coverage). Their conditions of service will be governed by their contract and the General Conditions of Contracts for the Services of Consultants and Individual Contractors. Consultants and individual contractors are responsible for determining their tax liabilities and for the payment of any taxes and/or duties, in accordance with local or other applicable laws.
[1] Albania; Armenia; Azerbaijan; Belarus; Bosnia and Herzegovina; Bulgaria; Croatia; Greece, Georgia; Kazakhstan; Kosovo; Kyrgyzstan; Montenegro; Republic of Moldova; Romania; Serbia; Tajikistan; North Macedonia; Turkey; Turkmenistan; Ukraine; Uzbekistan
Opening Date Sat Jul 25 2020 09:00:00 GMT+0200 (Central European Summer Time) W. Europe Daylight Time
Closing Date Mon Aug 31 2020 23:55:00 GMT+0200 (Central European Summer Time)