Observation Guard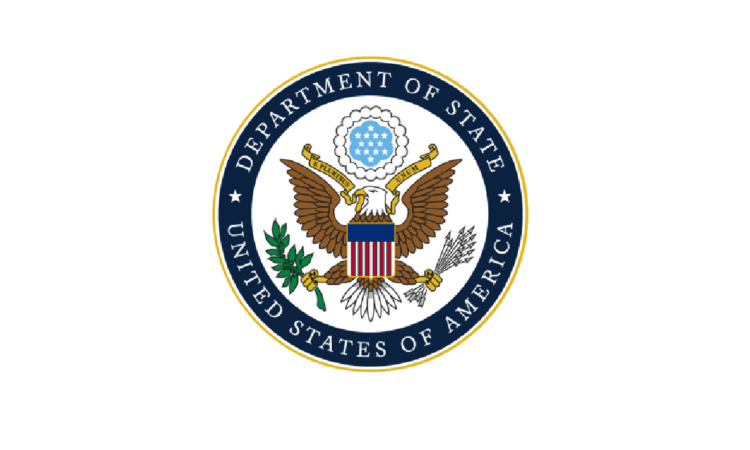 Kompania
US Embassy Kosovo
Telefoni
038/5959-3000
Data e publikimit
01/10/2020
Data e perfundimit
15-10-2020
Lloji i orarit
Orar të plotë
Announcement Number: Pristina-2020-007
Hiring Agency: Embassy Pristina
Position Title: OBSERVATION GUARD (OBSERVATION GUARD)
Open Period: 10/01/2020 – 10/15/2020Format MM/DD/YYYY
Vacancy Time Zone: GMT+1
Series/Grade: LE – 0710 4
Salary: EUR €13,099
Work Schedule: Full-time – Full-time; 40 hrs/week
Promotion Potential: LE-4
Duty Location(s): 1 Vacancy in Pristina, KV
Telework Eligible: No
For More Info:
HR Section
+383 38 59 59 3000
[email protected]
Overview
Hiring Path:
• Open to the public
Who May Apply/Clarification From the Agency:
All Interested Applicants / All Sources
Security Clearance Required:
Public Trust – Background Investigation
Appointment Type Permanent
Appointment Type Details: Definite not to Exceed 10 years
Marketing Statement:
We encourage you to read and understand the Eight (8) Qualities of Overseas Employees before you apply.
Summary:
The work schedule for this position is:
Full Time (40 hours per week)
Start date: Candidate must be able to begin working within a reasonable period of time  of receipt of agency authorization and/or clearances/certifications or their candidacy may end.
Supervisory Position: No
Relocation Expenses Reimbursed: No
Travel Required: Not Required
Duties
Basic Function of Position: The Observation Guard is in charge of providing security for USG property and personnel, by performing procedures to detect, recognize and report surveillance directed against USG facilities and/or personnel.
Major Duties & Responsibilities
Responsible for executing suspicious activity detection plans within an assigned area, in coordination with the observation guard Team Leader, or other supervisory security personnel.
Responsible for the sound operation, care and maintenance of guard equipment and vehicles. Inspects all equipment for multifunction at the beginning and end of each shift.
Identifies suspicious activities and develops information in order to make preliminary analysis of its significance. Engages in close observation to identify and register possible threats to USG facilities, employees, family members and residences.
Reports findings, makes oral and written reports of findings to the responsible supervisory security personnel for possible entry into computer database programs. May be required to maintain records and/or perform data entry into software applications.
Initiates emergency response to possible hostile actions as necessary to safeguard life and property.
Provides other security services as assigned, including making recommendations for future refinement of operations and training new team members.
Coordinates observation operations with all on duty/static guard posts by radio and cell phone.
Brief shift leader on daily basis about events, activities and current security situation to include specific threats against USG.
Ensure that the command post is supplied with necessary supplies for its functionality. Proactively notify guard Coordinator about shortage of supplies, including gas for vehicle.
Acts as Shift Supervisor in his/her absence.
Qualifications and Evaluations
Requirements:
EXPERIENCE: One to two years of observation or related experience. Previous military, police or security experience in a position which involved observation/surveillance skills and techniques is desirable.
JOB KNOWLEDGE:  Must have good knowledge about procedures for conducting and reporting surveillance, and capable of discerning normal traffic patterns, pedestrian behavior, and choke points of US Embassy facilities access and travel routes. Must have good knowledge of the local environment of police and security operations. Must be familiar with the city of Pristina and the suburban areas
Education Requirements:
Completion of Secondary School is required.
Evaluations:
LANGUAGE:  English Level 2 (Limited knowledge). Albanian and/or Serbian level 3 (good working knowledge). English Language will be tested!
SKILLS AND ABILITIES: Must have a valid driver's license. Must have a Level 1 typing ability and basic computer skills. Must have strong organizational skills and work independently and adapt to changing circumstances. Must have the ability to conduct detailed planning and good knowledge of terrorist operational techniques.
EQUAL EMPLOYMENT OPPORTUNITY (EEO):  The U.S. Mission Kosovo provides equal opportunity and fair and equitable treatment in employment to all people without regard to race, color, religion, sex, national origin, age, disability, political affiliation, marital status, or sexual orientation.
Qualifications:
All applicants under consideration will be required to pass medical and security certifications
Benefits and Other Info
Benefits:
Agency Benefits:
Locally Employed Staff, including Members of Household (MOHs), and Third-Country Nationals (TCNs), working at the U.S. Mission in Kosovo may receive a compensation package that may include health, separation, and other benefits.
For EFMs, benefits should be discussed with the Human Resources Office.
The pay plan is assigned at the time of the conditional offer letter by the HR Office.
Other Information:
HIRING PREFERENCE SELECTION PROCESS:  Applicants in the following hiring preference categories are extended a hiring preference in the order listed below.  Therefore, it is essential that these applicants accurately describe their status on the application. Failure to do so may result in a determination that the applicant is not eligible for a hiring preference.