Legal Specialist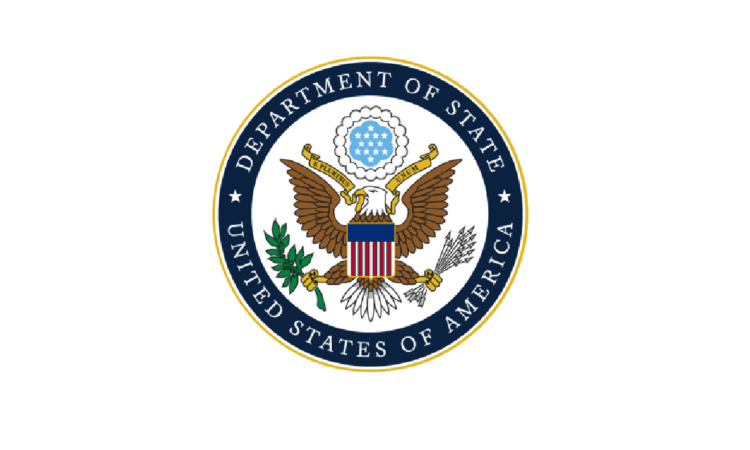 Kompania
US Embassy Kosovo
Telefoni
+383/38-59-59-3000
Data e publikimit
20/10/2020
Data e perfundimit
30-10-2020
Lloji i orarit
Orar të plotë
Announcement Number: Pristina-2020-008
Hiring Agency: Embassy Pristina
Position Title: LEGAL SPECIALIST (LEGAL SPECIALIST)
Open Period: 10/19/2020 – 10/30/2020Format MM/DD/YYYY
Vacancy Time Zone: GMT+1
Series/Grade: LE – 1905 10
Salary: EUR €29,105
Work Schedule: Full-time – Monday-Friday
Promotion Potential: LE-10
Duty Location (s): 1 Vacancy in Pristina, KV
Telework Eligible: No
For More Info:
HR Section
+383 38 59 59 3000
[email protected]
Overview
Hiring Path:
• Open to the public
Who May Apply/Clarification From the Agency: All Interested Applicants / All Sources
Security Clearance Required: Public Trust – Background Investigation
Appointment Type Temporary
Appointment Type Details: Temporary Appointment NTE 2 years
Marketing Statement:
We encourage you to read and understand the Eight (8) Qualities of Overseas Employees before you apply.
Summary:
The work schedule for this position is:
Full Time (40 hours per week)
Start date: Candidate must be able to begin working within a reasonable period of time of receipt of agency authorization and/or clearances/certifications or their candidacy may end.
Supervisory Position: No
Relocation Expenses Reimbursed: No
Travel Required: Not Required
Duties
BASIC FUNCTION OF POSITION – Under the supervision of the Resident Legal Advisor, (RLA) the incumbent is responsible for the management, supervision and implementation of OPDAT programs in Kosovo including, but not limited to providing case-based mentorship, guidance, and capacity building to the Kosovo Prosecution, including the Basic Prosecution Office in Pristina (BPO).
MAJOR DUTIES & RESPONSIBILITIES
1- Under the supervision and instruction of Department of Justice, Overseas Prosecutorial, Development, Assistance and Training (OPDAT) Resident Legal Advisor (RLA) or others as designated by the RLAs , the incumbent is responsible for the management, supervision and implementation of OPDAT programs in Kosovo including, but not limited to providing case-based mentorship, guidance, and capacity building to the Kosovo Prosecution, including the Basic Prosecution Office in Pristina (BPO).
2- The incumbent develops the skills to regularly perform factual and analytical reporting of broad scope and complexity on a wide range of criminal justice issues. If requested to do so, the incumbent will explain different U.S. law institutions and legislation to high local justice officials. The incumbent regularly obtains information from international organizations and GoK officials. For this purpose the incumbent also utilizes information from published sources such as daily press, periodicals and various published materials, reports of different organizations, unpublished sources and prepares factual and analytical reports on all aspects of criminal justice system in Kosovo. The incumbent has considerable latitude to conduct research on different criminal justice matters and present the conclusion to the RLA(s). The incumbent will draft, review, and/or provide comments on legal acts and other related documents. The incumbent may accompany the RLA(s) to meetings and/or events, including but not limited to legislative working groups, prosecution meetings, and mentor sessions.  The incumbent may attend these meetings unaccompanied, as directed by the RLA(s).  The incumbent will provide accurate written reports on the substance of the meetings as requested.
3- Assists with translation and interpretation as needed. The incumbent may also schedule appointments for the RLA(s) as needed.
4- The incumbent, in cooperation with USEP GSO, Procurement, OPDAT Administrative Clerk and B&F will address all financial, procurement and granting issues regarding the implementation of OPDAT projects as requested. The incumbent is also responsible for the quality control supervision of outsourcing contractors, i.e. logistics, simultaneous interpreters and translators. The incumbent works closely with the RLA(s), Senior Legal Specialist(s), and the Administrative Clerk  to keep them apprised of all legal, financial, and logistical issues pertaining to the program. The incumbent cooperates and coordinates with  Kosovo Prosecution Office officials on all technical and logistical issues relevant to the management and implementation of the program. Prepares and/or updates any OPDAT reports in a timely manner.
5- The incumbent develops and maintains an extensive range of mid-level to high-level contacts in the local and international legal community, such as the President of the Kosovo Supreme Court, the Minister of Justice, Basic Courts, State Prosecutors, Head of Financial Information Unit, Heads of Kosovo Judicial and Prosecutorial Councils, OSCE, the Kosovo Judicial Institute, and other relevant criminal justice agencies to obtain first hand information and interpretations of events. The incumbent, when necessary, acts as liaison with international and Kosovo professional legal organizations. The incumbent introduces ILA(s)/RLA(s) and other officers interested to important figures.
6- Other duties as assigned.
Qualifications and Evaluations
Requirements:
EXPERIENCE:  A minimum of three years of experience as a legal advisor or lawyer in reviewing and interpreting legal documents and draft legislation. Prior experience in criminal law is required.
JOB KNOWLEDGE:  Must have an extensive understanding of Kosovo legal system, including Kosovo criminal law and legal principals; general knowledge of the organizational structure and practices of European and international legal entities; and a thorough understanding of international law, human rights, and the Kosovo Constitution. Should also have a general understanding of the U.S. legal system; the local political system and the internal structure and operation of the judicial and prosecutorial systems
Education Requirements:
EDUCATION: University graduate Law Degree.
Evaluations:
LANGUAGE:  Level IV (fluency) in English, Albanian, and  Level III (good working-knowledge) in Serbian.  Must possess a high degree of proficiency in both written and spoken English, Albanian, and Serbian.
SKILLS AND ABILITIES:  Must have computer skills including Microsoft Office, Windows, word processing, presentation software (i.e., Powerpoint), spreadsheets, communication and         collaboration tools.  Must be well organized, detail oriented, and able to deal independently and effectively with others within and outside the Mission.  Must have tact and diplomacy when dealing with local, regional, and U.S. officials.  Must possess supervision/management skills, reading comprehension, critical thinking, legal writing, legal research, and public speaking proficiency.
EQUAL EMPLOYMENT OPPORTUNITY (EEO):  The U.S. Mission provides equal opportunity and fair and equitable treatment in employment to all people without regard to race, color, religion, sex, national origin, age, disability, political affiliation, marital status, or sexual orientation.
Qualifications:
All applicants under consideration will be required to pass medical and security certifications.
Benefits and Other Info
Benefits:
Agency Benefits:
Locally Employed Staff, including Members of Household (MOHs), and Third-Country Nationals (TCNs), working at the U.S. Mission in (insert post and/or country name) may receive a compensation package that may include health, separation, and other benefits.
For EFMs, benefits should be discussed with the Human Resources Office.
The pay plan is assigned at the time of the conditional offer letter by the HR Office.
Other Information:
HIRING PREFERENCE SELECTION PROCESS:  Applicants in the following hiring preference categories are extended a hiring preference in the order listed below.  Therefore, it is essential that these applicants accurately describe their status on the application. Failure to do so may result in a determination that the applicant is not eligible for a hiring preference.