Legal and Institutional Advisor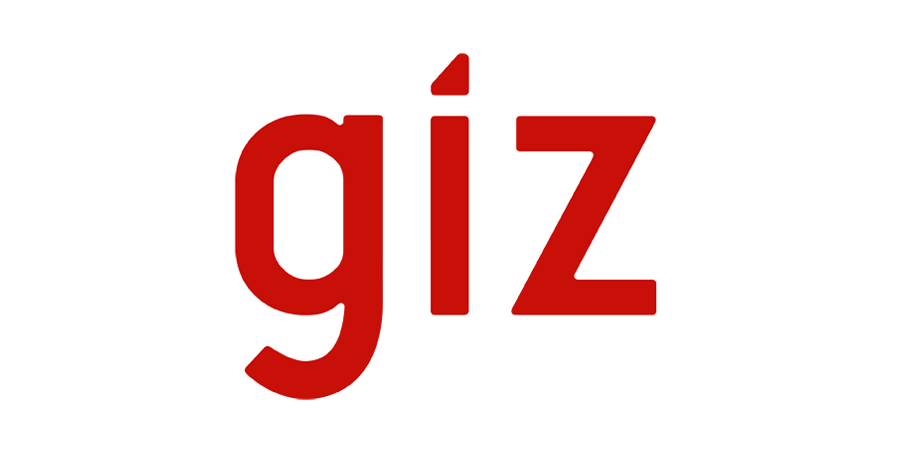 Kompania
GIZ Kosovo
Telefoni
Pa përcaktuar
Data e publikimit
27/07/2020
Data e perfundimit
10-08-2020
Lloji i orarit
Orar të plotë
As an international cooperation enterprise for sustainable development with worldwide operations, the federally owned Deutsche Gesellschaft für Internationale Zusammenarbeit (GIZ) GmbH supports the German Government in achieving its development-policy objectives. It provides viable, forward-looking solutions for political, economic, ecological and social development in a globalised world. GIZ promotes complex reforms and change processes. Its corporate objective is to improve people's living conditions on a sustainable basis. For more information about GIZ see: www.giz.de

Municipalities in Kosovo face a big challenge when it comes to providing sustainable services for their citizens. The political, legal and institutional framework is not geared to ensure effective service provision; i.e. the country still lacks a soundly organised system of waste management. The objective of the GIZ Sustainable Municipal Service (SMS) Project is to develop a coherent legal framework and institutional setting that complies with EU standards and supports municipalities to assume their responsibilities for waste management service provision.
In the past years, GIZ SMS has focussed its support on local actors. Its success has created political attention and willingness to further reform the waste sector with a specific focus on reducing landfilled waste. For this not only infrastructure, organisational and human capacities have to be built, but also the legal and institutional framework needs development. GIZ SMS currently supports the Ministry of Infrastructure and Environment (MIE) to finalise and implement the revision of the Kosovo Integrated Waste Management Strategy (KIWMS) and the respective action plan for implementation. Further, GIZ supports MIE in updating and aligning the legal frame in accordance to EU directives, ensure its enforcement by properly equipped institutions and set up a suitable data and monitoring system of implementation in cooperation with the Kosovo Environmental Protection Agency (KEPA). The SMS project further supports MIE in introducing innovative elements of Extended Producer Responsibility (EPR) through a Deposit Refund System for beverage containers in the country. Also, for diverting other waste fractions from landfilling the KIWMS foresees future development of EPR systems for Waste from Electronics and Electric Equipment (WEEE) and Used Oils, Accumulators and Batteries, etc. At local level waste reforms require legal intervention and system building in order to support municipalities to fully assume the responsibility of managing and stirring the waste sector, e.g. in reforming their current operator model. To coordinate the advancement of waste management and circular economy reforms the Government has installed a Waste Steering Committee (SC) and respective Working Groups (WG) which are regularly supported by GIZ SMS.
The Deutsche Gesellschaft für Internationale Zusammenarbeit (GIZ) GmbH, Sustainable Municipal Services (SMS) Project is seeking to fill the position of:

Legal and Institutional Advisor
for the Kosovo Waste Management System

The overall purpose of the post

The advisor will support MIE and KEPA to implement and monitor the KIWMS including the mentioned EPR DRS system and future reforms. The advisor might be partly seconded to the Environmental Department of the Ministry and be actively part of designing and implementing related institutional capacity development regarding the beforementioned reforms.
Main task and responsibilities
The Advisor will assume the following tasks and responsibilities:
provides legal and institutional advice to the Environmental Department of the Ministry (MIE) on the legal framework and institutional development and enforcement
designs and coordinates the implementation of institutional capacity development measures for the national level and related institutions with respect to SWM reforms
coordinates the international and local consultancies in line with the implementation and updating of the Kosovo Integrated Waste Management Strategy and Action Plan
coordinates and acts as secretary for the national waste steering structure under MIE, at committee and technical working group level
upports on the advancing and alignment of the national level legal framework in general and for specific waste fractions with focus on legal revision processes and innovative elements such as the Extended Producer Responsibility
supports the institutional development and inter-institutional processes needed for the enforcement and its monitoring of the legal frame
supports the establishment of data reporting processes and data-based decision making
supports institutions, agencies and associations (i.e. AKM, PAMKOS) in fulfilling their role of actively acquiring, grouping and sharing knowledge
supports to draft, approve and prepare the implementation of municipal solid waste management plans based on spatial, financial, technical and process data collection and based on the participatory developed needs of citizens, particularly women and marginalised groups
support to develop, approve and implement socially sensible, legally viable and feasible waste tariffs and fee collection mechanisms, based on calculated costs of service provision
support to implement a viable waste sector operator model based on a rational analysis of options, feasibility and implications; as well as contractual agreement making
supports drafting waste management regulations
supports drafting MoUs
supports setting up and implementation of reforms and good governance related to the waste sector;
supports project and partners on analyzing financial resources for capital investments, particularly related to the legal implications
supports the legal framework related to the circular economy
ad-hoc demands from the city governments or other partners regarding urban management and project-related issues
supports the active communication, knowledge exchange and learning of municipalities and waste operators via institutional platforms
Required qualifications, competences and experience
Qualifications
University degree, preferable master's degree in economics, political or international relations, law and/or Bar exam, or university degree in an area that is related to the project objectives
Additional training on conflict resolution, negotiation, institutional development etc preferable

Professional experience
At least 3 – 5 years of professional experience in related areas (institutional development and capacity building, environmental law, legal framework development and monitoring)
Experience of project management and research experience in an area related to the project's requirements
Intensive advisory, project management and research experience in related areas

Other knowledge, additional competences
 Very good knowledge of English; knowledge in German is an added value
Highly motivated, structured and strategic thinking, well organized and independent working style;
Proficient knowledge of Microsoft Office programs
Knowledge about the value of the environment, ecosystem and biodiversity
Service-oriented attitude and interpersonal skills, including adapting communication to different   recipients and networking in Kosovo and with the international community
Able to establish a good and considerate working relationship with all staff in the organization, demonstrating respect for their respective roles and responsibilities
Willingness to upskill as required by the tasks to be performed – corresponding measures are agreed with management
Other

Driving license B category
Willingness to regular partner interaction, and exposure to on the ground waste management service provision

Location: GIZ Project Office-Pristina

Expected start date: August or September 2020 

How to apply?
Interested and, suitably qualified and experienced candidates are invited to submit their electronic application in English, in PDF version, to [email protected]
CV (Europass template is recommended)
Letter of motivation
Diploma(s), references/recommendations
Subject of the email: Name & Surname – Legal and Institutional Advisor – SMS Project
Applications that do not meet these rules will not be considered!
Deadline for the application: 10 August 2020
Only short-listed candidates will be contacted and invited to the next stage of recruitment. GIZ encourages female candidates, candidates from ethnic communities as well as candidates with disability to apply.