Gender Responsive Budgeting Programme Coordinator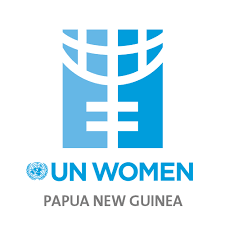 Kompania
UN Women
Telefoni
Pa përcaktuar
Data e publikimit
14/07/2020
Data e perfundimit
26-07-2020
Lloji i orarit
Orar të plotë
Location : Prishtinë/Priština, Kosovo, UNSCR 1244 (1999)
Application Deadline : 26-Jul-20 (Midnight New York, USA)
Additional Category : Gender Equality
Type of Contract : Service Contract
Post Level : SB-4
Languages Required : English
Starting Date : 10-Aug-2020
Duration of Initial Contract : 6 months with possibility of extension
Expected Duration of Assignment : 6 months with possibility of
Title:         Gender Responsive Budgeting Programme Coordinator
Brand:       UNWomen
Level:        SB4 (q4, q5)UN Women, grounded in the vision of equality enshrined in the Charter of the United Nations, works for the elimination of discrimination against women and girls; the empowerment of women; and the achievement of equality between women and men as partners and beneficiaries of development, human rights, humanitarian action and peace and security.
UN Women maintains a large presence throughout Europe and Central Asia (ECA) region, covering 12 countries, with programme presence in Kosovo* , Serbia, Tajikistan and North Macedonia; and country offices in Albania, Bosnia and Herzegovina, Georgia, Kazakhstan, Kyrgyzstan, Moldova, Turkey and Ukraine.
Over the past years, through the technical and financial support UN Women have been carried out different initiatives in Western Balkans' countries with the goal of strengthening democratic governance and advance women's rights aiming at mainstreaming gender in policy planning and budgeting. As result, gender responsive budgeting has increasingly been recognized as important tool for advancing de facto gender equality, support the SDGs, the 2030 Agenda and other global goals as well as contribute to the achievements of the commitments of the Western Balkans under the Gender Action Plan in the EU External Relations 2016-2020.
In order to deepen the work previously done, initiate new initiatives and ensure sustainability of the interventions on GRB, UN Women initiated a regional programme with participation of Albania, Bosnia and Herzegovina, Kosovo*, Serbia and North Macedonia "Transformative Financing for Gender Equality towards more Transparent, Inclusive and Accountable Governance in the Western Balkans" (2020-2024). The main programme approach will be transformative financing as an enabler factor for policy and financing actions to accelerate implementation of existing national and international commitments on gender equality and women's empowerment in the in Western Balkans.
The programme is structured around two outcomes:
By 2024, national and local governments apply gender responsive budgeting to integrate gender equality principles in public financing processes
By 2024 public oversight bodies  CSOs, women including the disadvantaged, demand transparency and accountability of public policies and budgets to gender equality processes
In Kosovo, the programme includes activities focused on enhancing the institutionalization of GRB at central level and local level.
  References to Kosovo* shall be understood to be in the context of Security Council Resolution 1244 (1999).
  Parliament, Ombudsperson, Court of Audit, Commissioner for Protection Against Discrimination
At central level, the programme will apply strategies focused on mainstreaming gender in specific sectors and will support the public finance management systems and/or reforms to promote more inclusive and transparent governance, accountable to the needs and interests of women and men, including the most excluded and most left behind.
At local level, the programme interventions will focus on policies that directly influence the improvement of the life of women and men from the most excluded groups, particularly by upscaling proven approaches and good practices identified in previous GRB interventions.
Work on the increased oversight and accountability on budget allocation and expenditure of the government including support to both oversight bodies including parliament is another area of intervention spelled out in the programme.
The Programme Coordinator will work under the direct supervision of the Head of Kosovo UN Women Programme Presence and GRB Regional Programme Specialist. She/he is responsible for coordinating the Kosovo portfolio which includes coordinating relationships with national partners and stakeholders, programme monitoring and reporting, finances and personnel of the portfolio.
Duties and Responsibilities
1. Coordinate the Gender Responsive Budgeting Programme/Portfolios 
Coordinate the overall Programme/Portfolio work plan development and implementation according to Strategic Note/ programme document
Gather inputs and coordinate the preparation of work-plans, periodic narrative progress reports and expenditures status reports to the Programme Advisory Board and UN Women
Establish systems for programme planning, implementation, and monitoring, in collaboration with partners
Record and maintain documents on relevant Programme activities, issues, and risks.
2. Guide coordination with national partners and other stakeholders 
Coordinate relationships with national partners to support implementation and expansion of the Gender Responsive Budgeting Programme, raise potential problems and suggest solutions
Identify capacity building needs and support partners through technical assistance, mentoring, training, and capacity development initiatives, as needed.
3. Coordinate the monitoring and reporting on the Gender Responsive Budgeting Programme 
Gather and compile all information necessary for monitoring and reporting on programme from the planning to the evaluation stages
Monitor the implementation of activities and the expenditure of funds; conduct regular monitoring visits, as required
Draft and provide inputs to annual and quarterly reports; coordinate the submission of implementing partner financial and narrative reports
Provide inputs from Gender Responsive Budgeting Programme activities and results to Programme Presence/Regional Office reporting.
4. Manage people and finances of the Gender Responsive Budgeting programme 
Coordinate development and preparation of financial resources of the programme including budgeting and budget revisions, and expenditure tracking and reporting
Monitor the allocation and disbursement of funds to participating partners
Supervise Admin Assistant.
5. Build partnerships and support in developing resource mobilization strategies
Provide inputs to the development of partnerships and resource mobilization strategies.
6. Advocate and facilitate knowledge building and management and communication
Document the programme implementation process and products
Contribute to the exchange of information and provide inputs to the development of knowledge products internally and externally of the programme;
Coordinate the organization of major advocacy campaigns, events, trainings, workshops, and knowledge products.
Key Performance Indicators
Timely and quality implementation of Programme/Portfolio/ activities against set workplans, timelines, and budgets, in line with the Strategic Note
Quality and timely reporting
Strong relations with partners and stakeholders
Regular and timely monitoring of activities
Enhanced best practices and lessons learned documented and circulated
Competencies
Core Values:
Respect for Diversity
Integrity
Professionalism
Core Competencies:
Awareness and Sensitivity Regarding Gender Issues
Accountability
Creative Problem Solving
Effective Communication
Inclusive Collaboration
Stakeholder Engagement
Leading by Example
Functional Competencies 
Good programme formulation, implementation, monitoring and evaluation skills
Good budget and finance skills
Good knowledge of Results Based Management
Ability to gather and interpret data, reach logical conclusions, and present findings and recommendations
Good analytical skills
Knowledge of UN programme management systems
Required Skills and Experience
Education and certification:
Master's degree or equivalent in public administration, law, human rights, gender equality, management, social sciences, or other related areas is required.
A first-level university degree in combination with two additional years of qualifying experience may be accepted in lieu of the advanced university degree.
A project/programme management certification (such as PMP®, PRINCE2®, or MSP®) would be an added advantage.
Experience:
At least 2 years of progressively responsible experience at the national or international level in managing complex and multi-component programme interventions with national partners, preferably related to thematic area
Experience in coordinating, implementing, monitoring, and evaluating development programmes and projects is an asset.
Language Requirements:
Fluency in English, Albanian, and Serbian is required
Working knowledge of another official UN language is an asset
Application Instructions:
All interested candidates must complete a PERSONAL HISTORY FORM (P-11). Failure to disclose prior employment or making false representations on this form will be grounds for withdrawal of further consideration of his/her application or termination, where the appointment or contract has been issued.
P11 including past experience in similar assignments; can be downloaded at:  http://www.unwomen.org/about-us/employment
Click on the "Apply now" button.
Input your information in the appropriate Sections: personal information, language proficiency, education, resume and motivation. You can type in, or paste your short Resume into the last box.
Upon completion of the first page, please hit "submit application" tab at the end of the page. On the next page, you will be asked to upload your Resume. Instead of uploading your Resume, please submit a fully completed and signed  Personal History Form (P-11).
System will only allow one attachment. All docs (P11, academic qualifications/diploma) should be included as one attachment.