Finance Officer (m/f/d)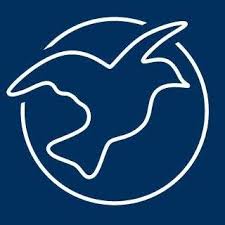 Kompania
forumZFD
Telefoni
Pa përcaktuar
Data e publikimit
24/11/2020
Data e perfundimit
13-12-2020
Lloji i orarit
Orar të plotë
Job vacancy: Finance Officer (m/f/d)
Prishtina, Kosovo
We are looking for a Finance Officer for our programme office in Prishtina, starting from 15th of January 2021.
Our profile
Forum Ziviler Friedensdienst e.V. (forumZFD – Forum Civil Peace Service) supports people involved in violent conflicts on the path to peace and strives to help overcome war and violence. forumZFD is currently working with peace consultants in Germany, as well as eleven other countries in Europe, the Middle East and South East Asia. Its Academy for Conflict Transformation offers a learning space for professional, international peace work. Through dialogue events, educational work and campaigns, forumZFD actively advocates civil peace policy. forumZFD is recognised by the German federal government as a member of the Civil Peace Service (CPS) consortium. It finances its work through public and private grants, donations and membership fees.
In Kosovo, forumZFD is present since year 2000 and has implemented projects supporting non-violent conflict transformation, contributing to peacebuilding and reconciliation. Since 2013, forum ZFD Kosovo is part of the western Balkans program (Bosnia and Hercegovina, Serbia, North Macedonia and Kosovo) with the main fields of activity being Dealing with the Past and Peace Education.
Your tasks and responsibilities
The Finance Officer is responsible for performing all bank payments related to Kosovo Office and Kosovo Activity budgets, including salaries, rents and related taxes; booking all incoming and outgoing transactions into internal bookkeeping system; collect and check bills and supporting financial documentation (according to internal rules) from forumZFD Kosovo team members; handling the Office Cash Box and tracking Petty Cash Flow; performing monthly bank reconciliation, bimonthly fund retrieving requests and quadrimester budget reallocation calculations.
Besides the Kosovo Team members, the Finance Officer is in regular communication especially with the Finance Manager (based at the Regional Office) as well as other Finance Officers of the forumZFD western Balkans programme offices (Serbia, North Macedonia, Bosnia and Herzegovina).
Additional tasks of this position include, but are not necessarily limited to, the following:
Support annual planning of the programme in-country budget;
Support usage and reporting of in-country funds in accordance with existing forumZFD, donor requirements and local laws;
Support controlling of funds in accordance with existing forumZFD and donor requirements;
Support retrieving external annual audit report;
Support training and advising program staff on issues related to financial procedures and requirements;
Support reporting to head office (financial report);
Support procurement;
Report to Kosovo Country Director.
Your profile
Advanced university degree in Economics, Business Administration or other relevant programs
Minimum 5 years of work experience, preferably with CSOs, in financial administration including bookkeeping and accounting, budget planning and controlling, financial reporting and other relevant tasks;
Familiarized with financial regulations in Kosovo
Qualification as a Certified Accountant is an asset;
Experience with EU and other international and/or multi donor funding
Knowledge and skills in peacebuilding and conflict transformation are an asset;
Team player with excellent communication and interpersonal skills, including non-violent communication competencies and intercultural sensitivity;
Ability to work independently;
Excellent written and spoken command of English (official working language of the programme), Albanian and/or Serbian;
Advanced MS office skills. Experience with accounting softwares is an asset;
Valid driver's license and willingness to drive;
Kosovo citizenship is required for this position.
Our offer
A full time job, 15.01.2021 to 31.12.2022 (with a possibility of extension)
A competitive salary with social benefits (including health insurance).
Support to further personal development (education and trainings)
Your application
Please send a 1 page motivation letter and your detailed CV in English with the title "Finance Officer – last name, first name" to Nehari Sharri at [email protected].
Deadline for submission of applications is December 13, 2020; 23:59h.
Only shortlisted candidates will be contacted and invited to participate at the Job Interviews, planned to take place on 22nd and 23rd of December 2020.
Please find further information about our organization and our assignments online at www.forumZFD.de
Our work in the Western Balkans is described in more detail at www.forumZFD.de/en/western-balkans.
You will also find more information about our and our partners' activities in one of the central thematic areas of our work in the Western Balkans, Dealing with the Past, at www.dwp-balkan.org.
We are looking forward to your application!