Digital Marketing Manager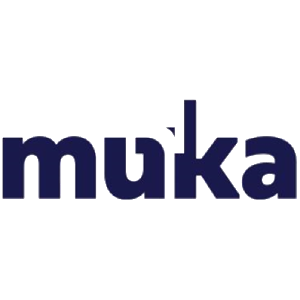 Kompania
Muka Group
Data e publikimit
21-11-2022
Data e perfundimit
04-06-2023
Lloji i orarit
Full Time

Digital Marketing Manager Job Description
Digital Marketing Manager responsibilities include:
Planning digital marketing campaigns, including web, SEO/SEM, email, social media, and display advertising
Maintaining our social media presence across all digital channels
Measuring and reporting on the performance of all digital marketing campaigns
Job brief
If you live and breathe digital marketing, we want to talk to you. We are looking for a Digital Marketing Manager to develop, implement, track and optimize digital marketing campaigns across all digital channels for our clients.
We work with prestigious brands in the UK, in different industries. To name a few: Healthtech, Pharmacy Industry, Construction, e-Commerce, Beauty Industry, Content Production and Blockchain.
In the Healthtech Industry, we work with award-winning innovators who are disrupting the market and the patient's flow. They work closely and have received investments from one of the top companies in the world.
Pharmacy Industry – We work with a world class medicine manufacturer and one of the leading pharmaceutical players in the UK that offer a broad range of generic and branded medicines across 12 therapeutic areas, in both the prescription and over-the-counter categories.
In the years when online shopping has grown significantly, we are excited to work with our client in e-commerce, to grow their sales through the website and their Amazon shop.
In the Beauty Industry, we've been lucky to work with award-winning healthcare professionals, who have invented the world's first daily all-in-one collagen drink for skin, hair and nails. Product results and our team's work to promote and grow the product were outstanding.
One of our most charming clients, they are one of the most liked profiles and with the largest audience on TikTok. They have created a content production ecosystem for TikTok, with whom we work for the largest brands in the world by producing content and creating communities.
In the construction industry, our client's philosophy is to provide value for money, do the job right, at the right cost to suit customers' needs and keep things simple.
Our team did a great job to build a unique website, exceeding our client's expectations, to reflect their quality and work as a market leader.
What does a Digital Marketing Manager do?
You should have a strong grasp of current marketing tools and strategies and be able to lead integrated digital marketing campaigns from concept to execution. Digital marketing managers will work with the marketing team, supporting teams (such as programmers), and vendors to launch campaigns on time and on budget.
Responsibilities
As a Digital Marketing Manager, you will need to:
Plan and execute all digital marketing, including SEO/SEM, marketing database, email, social media, and display advertising campaigns
Design, build and maintain client social media presence
Measure and report performance of all digital marketing campaigns, and assess against goals (ROI and KPIs)
Identify trends and insights, and optimize spend and performance based on the insights
Brainstorm new and creative growth strategies
Plan, execute, and measure experiments and conversion tests
Collaborate with internal teams to create landing pages and optimize user experience
Utilize strong analytical ability to evaluate end-to-end customer experience across multiple channels and customer touch points
Instrument conversion points and optimize user funnels
Collaborate with agencies and other vendor partners
Evaluate emerging technologies. Provide thought leadership and perspective for adoption where appropriate.
Requirements and skills
BS/MS degree in marketing or a related field
Proven working experience in digital marketing
Demonstrable experience leading and managing SEO/SEM, marketing database, email, social media and/or display advertising campaigns
Highly creative with experience in identifying target audiences and devising digital campaigns that engage, inform and motivate
Experience in optimizing landing pages and user funnels
Experience with A/B and multivariate experiments
Solid knowledge of website analytics tools (e.g., Google Analytics, Net Insight, Omniture, WebTrends)
Working knowledge of ad serving tools (e.g., DART, Atlas)
Experience in setting up and optimizing Google AdWords campaigns
Working knowledge of HTML, CSS, and JavaScript development and constraints
Strong analytical skills and data-driven thinking
Up to date with the latest trends and best practices in online marketing and measurement.
The ability to speak a foreign language is an asset as you will be dealing with overseas clients.
Apliko këtu