Country Coordinator (part-time 50%)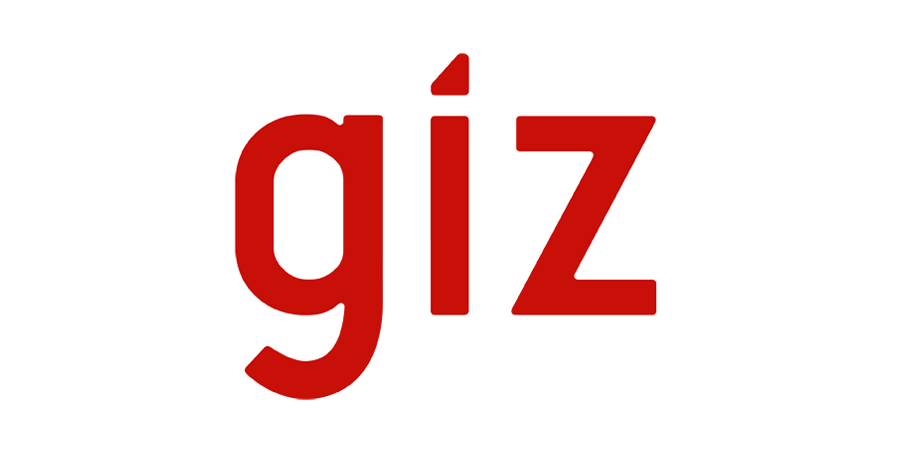 Kompania
GIZ Kosovo
Telefoni
Pa përcaktuar
Data e publikimit
04/08/2020
Data e perfundimit
16-08-2020
Lloji i orarit
Orar të plotë
JOB VACANCY
As an international cooperation enterprise for sustainable development with worldwide operations, the federally owned Deutsche Gesellschaft für Internationale Zusammenarbeit (GIZ) GmbH supports the German Government in achieving its development-policy objectives. It provides viable, forward-looking solutions for political, economic, ecological and social development in a globalised world. GIZ promotes complex reforms and change processes. Its corporate objective is to improve people's living conditions on a sustainable basis. For more information see: www.giz.de
The Deutsche Gesellschaft für Internationale Zusammenarbeit (GIZ) GmbH, project ORF Energy, Transport and Climate Protection (ORF-ETC) is seeking to fill the position of:
Country Coordinator (part-time 50%)
The overall purpose of the post
The country coordinator will be in charge of:
representing the ORF-ETC in Kosovo
supporting the implementation of sub-projects in Kosovo in accordance with the project objectives and agreements with the responsible project leader (AV) and sub-project Manager
confirming the work performed by contractors to the sub-project Manager or the officer responsible for the commission
innovation and knowledge management
PR.
The country coordinator is also responsible to provide administrative support for the projects financed out of the ORF Energy, Transport and Climate Protection in line with GIZ processes and rules (P&R) and the GIZ Office Kosovo.
Main task and responsibilities
The country coordinator will be responsible for:
drafting and implementation of the plans of operations and activities in close consultation with the responsible Sub-project Manager and the partner personnel
design, preparation and implementation of workshops, seminars and other events in the sub-projects in coordination with sub-project managers
supports the Sub-project Manager in drawing up terms of reference and in selecting and commissioning consultants, and supports them in their assignments
advises the partners on sector-specific matters as required
monitors the project progress, reviews, reports and documents on the progress of project activities, identify bottlenecks and recommends alternative management options to the Sub-project Manager
prepares reports and helps produce project reports
supports the submission of applications to the German Federal Ministry for Economic Cooperation and Development (BMZ) and other donors if needed
The coordinator performs the following tasks:
Networking and cooperation
ensures cooperation, regular contact and dialogue with the partners, cooperates with sector networks, non-governmental organisations and individuals connected with the ORF-ETC sub-projects
ensures the exchange of information with relevant GIZ measures in Kosovo
communicates local interests and initiatives and promotes idea and information sharing
undertakes official (international) travel in line with project requirements
actively seeks opportunities for co-financing and cooperation
Knowledge Management
supports monitoring in line with the monitoring plan in coordination with the sub-project managers
is responsible for filing using GIZ standards
attends team meetings and contributes to team learning with her/his own experience
observes developments in Kosovo and the region
Required qualifications, competences and experience
Qualifications
Bachelor´s or Master´s degree in a subject related to the objectives of the project/programme
Professional experience
At least five (5) years of professional experience in a similar position: i.e. work experience in the energy, transport or climate change field with strong national and international experience related to energy efficiency, urban mobility and/or climate change policy development and implementation; experience, good understanding, and  knowledge of relations within the energy, transport and/or climate sector in Kosovo and well-established communication with stakeholders
Other knowledge, additional competences
Very good knowledge of English; knowledge of German is an added value
Excellent knowledge of Microsoft Office package
Sound skills in handling modern telecommunication systems
Prepared to take regular (international) business trips
Excellent organizational and time management skills
Willing to upskill themselves in line with the requirements of the scope of tasks.
Corresponding measures will be agreed with the manager
Location: GIZ Project Office-Pristina
Expected start date: September 2020
How to apply?
Interested and, suitably qualified and experienced candidates are invited to submit their electronic application in English, in PDF version, to [email protected] 
CV (Europass template is recommended)
Letter of motivation
Diploma(s), references/recommendations
Subject of the email: Name & Surname – Country Coordinator – GIZ ORF-ETC project
Applications that do not meet these rules will not be considered!
Deadline for the application: 16 August 2020
Only short-listed candidates will be contacted and invited to the next stage of recruitment.
GIZ encourages female candidates, candidates from ethnic communities as well as candidates with disability to apply.