Consultant for Needs and Mapping Assessment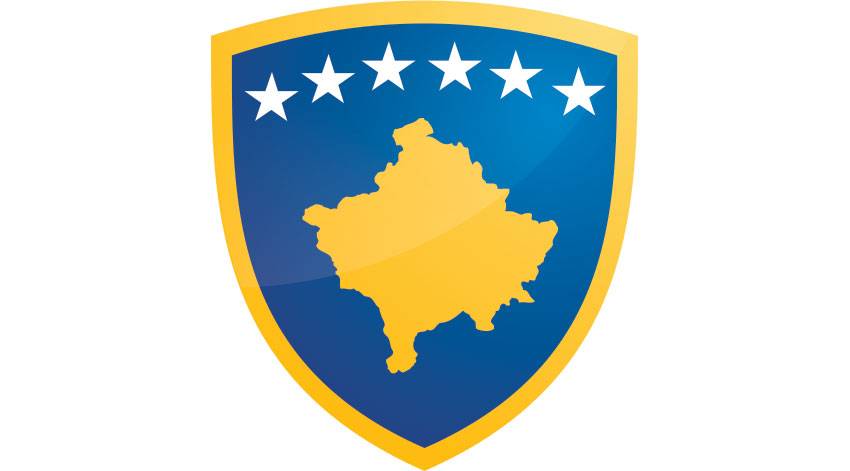 Kompania
MAPL
Telefoni
Pa përcaktuar
Data e publikimit
14/09/2020
Data e perfundimit
25-09-2020
Lloji i orarit
Orar të plotë
Request for Expression of Interest
Country: Kosovo
Project ID: P165485
World Bank Project Name: Municipalities for Youth in Kosovo
Contract Identification No.: M4Y-1-CS-INDV
Consultant for Needs and Mapping Assessment
Background
The Government of Kosovo (GoK) has received a grant in the amount of US$ 2.79 from the Japan Social Development Fund, administered by the World Bank, to support socioeconomic inclusion of marginalized youth in Kosovo. The grant is being implemented by a Project Management Unit (PMU) in the Ministry of Local Government (MLG). The Municipalities for Youth (M4Y) in Kosovo Project aims to improve cooperation and trust between youth and local governments by enabling local governments to address youth socioeconomic needs through better-targeted youth initiatives and services. Building on the Municipal Performance Management System (MPMS) – a performance-based incentive grant system implemented by MLG to provide financing for municipal capital investments, the M4Y project will earmark funds to selected municipalities for youth-driven and youth-selected subprojects with the purpose of improving the delivery of youth-related small infrastructure and services at the community level.
The project is structured around 3 components:
Component 1: Subgrants for Youth-Driven Community Development Initiatives;
Component 2: Youth Stakeholder Training;
Component 3: Project Management and Administration, Monitoring and Evaluation, and Knowledge Dissemination.
Objective
The objective of this assignment is to carry out an objective needs and mapping assessment in 10 pre-selected municipalities to (i) determine the vulnerable communities that will benefit from the project, (ii) identify the specific vulnerable groups in the communities, including the types and intensities of their vulnerabilities, and (iii) determine youth service needs and existing opportunities for involvement in community development.
Scope of Work and Tasks
To achieve the above objective, the Consultant will use mix methods research to collect secondary and primary data and will provide a robust community prioritization methodology based on objective and verifiable vulnerability scores. The objective assessment will inform the participatory needs and mapping assessment conducted to identify specific needs in selected vulnerable communities as part of subgrants program. The consultant will receive support from MLG in gathering secondary data and organizing interviews with key informants in relevant municipal departments and state agencies.
Main activities and tasks for this assignment are indicated under TOR for this assignment.
Required Qualifications
University degree, or above, in social sciences;
Proven knowledge about vulnerable communities in Kosovo;
Experience in social science research, mixed method research, prioritization mythologies;
Local experience with data collection from Kosovo government institutions at national and local level;
Proven ability to work with youth and youth stakeholders at municipal and community level;
Proven report writing and workshop material development skills;
Excellent knowledge of Albanian, Serbian and English language.
Evaluation Criteria
General qualification – 20 points
 Specific experience related to the assignment – 70 points
 Knowledge of required languages – 10 points
Period of Performance and Level of effort
The selected consultant will be contracted by the MLG, the implementing agency, with an estimated start date of October, 2020 and total duration of 3 months. The estimated level of effort for this assignment is 40 person days.
The attention of interested Consultants is drawn to paragraph 3.14 and 3.16 of the  World Bank's Procurement Regulations for IPF Borrowers' (the Regulations), issued in July 2016, and revised November 2017 and August 2018" on conflict of interest.
Selection process:
Experienced and qualified individuals will be selected according to the World Bank's Procurement Regulations for IPF Borrowers' (the Regulations), issued in July 2016, and revised November 2017 and August 2018, based on an open call for Individual Consultants (IC) Selection.
Detailed TOR this assignment is available on MLG webpage https://mapl.rks-gov.net/shpallje-konkurse/vende-te-lira-te-punes/
Interested Individual Consultants may obtain further information about the assignment at the addresses below during office hours: 08:00 – 16:00 hrs (Monday to Friday).
Expression of interest may be submitted to Ministry of Local Government to the below stated address until 25 September, 2020
Ministry of Local Government
Address: Ex Rilindja building, Floor 13
10 000 Prishtine, Republic of Kosovo
Website: www.mapl-rks-gov.net
E-mail: To : [email protected]
E-mail: Cc : [email protected]