Community Engagement Officer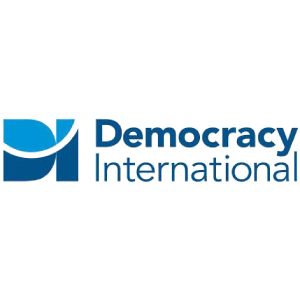 Kompania
Democracy International
Data e publikimit
10-05-2023
Data e perfundimit
31-05-2023
Lloji i orarit
Full Time
Community Engagement Officer
Democracy International (DI) is seeking to hire a Community Engagement Officer to support the Social Contract Activity (SCA) in Kosovo (the "Project"), funded by USAID. The Social Contract Activity (SCA) aims to introduce sustainable practices for public participation to improve Kosovo citizens' quality of life and strengthen their partnership with the municipal government. The Project is seeking a Community Engagement Officer to help support this process. This is a full-time, two-year position through August, 2025, to be based in Pristina, Kosovo. This position is only open to citizens of Kosovo.
Essential Job Duties:
The Community Engagement Officer will work with the Democracy International (DI) team in the implementation of the USAID Social Contract Activity in Kosovo. The Community Engagement Officer will be responsible for the following:
Advocacy Planning and Leadership
Support grantees in carrying out community mobilization
Oversee the work of the grantees
Facilitate community dialogue in the implementation of planned activities in communities of five target municipalities
Develop networks and maintain relationships with other INGOs, local NGOs, donors and government working on similar interventions
Prepare and conduct awareness sessions and presentation of materials for beneficiaries on community empowerment and active political participation
Assist with outreach campaigns aiming to spread the knowledge of and encourage best practices in public participation
Assist in preparing and launching mass media campaign targeting municipal governance
Monitoring and Reporting
Prepare progress reports outlining project field activities
Support the technical teams in designating the vulnerability targeting criteria and dissemination to communities, and local authorities
Collaborate with the program and support teams as well as Monitoring, Evaluation and Learning (MEL) team to conduct relevant assessments to further the expansion of public participation programming
Oversee information and shared learning across teams and ensure that monitoring and evaluation results are documented and understood as the basis for improved programming
Ensure meeting agendas, participation and minutes are recorded and circulated in a timely fashion
Qualifications:
Bachelor's degree or equivalent in a Political Science, Sociology, Psychology or Law
Master's degree preferred
Substantial community development experience or in civil society for five or more years
Experience with USAID projects preferred
Experience conducting trainings and capacity building workshops
Ability to carry out trainings, needs analysis and develop capacity building of community actors
Good communication skills, ability to convey complex information in a straightforward manner
Strong interpersonal skills to establish and maintain effective working relations with multicultural and multiethnic teams, including working with partner organizations
Mentoring and coaching skills
Ability to synthesize and analyses data
Proven experience in networking, influencing and negotiation skills
Fluency in English, Albanian, and Serbian.
Reporting:
This position reports to the Deputy Chief of Party
Applications link:
https://recruitingbypaycor.com/career/JobIntroduction.action?clientId=8a78826757e082f20157e44efef80218&id=8a78859e83620a08018389f6fcee2201&source=&code=&fromAggregate=false
Application process:
Interested applicants must submit a letter of motivation (no longer than one-page) and CV by May 19, 2023. Applications will be reviewed on a rolling basis. Incomplete applications will not be reviewed. DI is committed to attracting, hiring, and retaining the best talent, and the position will be filled as soon as a qualified candidate is identified. DI will only contact candidates of interest.
About the Organization:
DI provides technical assistance, analytical services and project implementation for democracy, human rights, governance and conflict mitigation programs worldwide for the U.S. Agency for International Development (USAID), the U.S. State Department and other development partners. Since its founding in 2003, Democracy International has worked with civil society organizations, political parties, election-management bodies, government agencies, legislatures, justice-sector institutions, and others in 70+ countries.
DI welcomes and supports a diverse and inclusive work environment. We are committed to equal employment opportunities (EEO) for all applicants seeking employment and for DI employees. DI makes employment decisions based on organizational needs, job requirements and individual qualifications without regard to race, color, religion, sex, national origin, age, disability, marital status, sexual orientation, personal appearance, military status, gender identity or expression, genetic information, political affiliation, educational status, unemployment status, place of residence or business, source of income, or reproductive health decision making. Additionally, harassment or discrimination based on these characteristics will not be tolerated at DI. To perform the essential functions of this position, reasonable accommodations are available to qualified individuals with disabilities.
Apliko këtu