Business Enabling Environment Objective Lead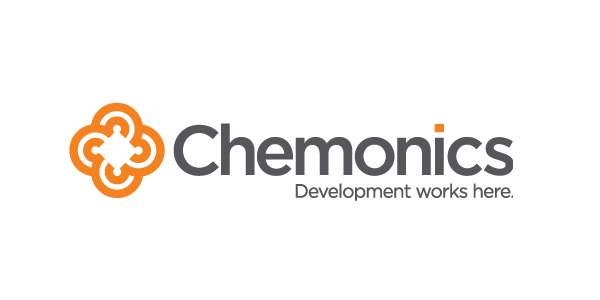 Kompania
Chemonics International
Telefoni
Pa përcaktuar
Data e publikimit
17/10/2020
Data e perfundimit
05-11-2020
Lloji i orarit
Orar të plotë
Recruitment for Chemonics International
Business Enabling Environment (BEE) Objective Lead
The USAID-funded Kosovo Economic Governance Activity (KEGA) is a 5-year project that started in April 2019 to reduce public perception of and opportunities for economic corruption through improvement to economic governance, thereby encouraging investment in Kosovo's economy. This result will be achieved through three main objectives:
Business Environment Improvement
Strengthened Public Financial Management
Enhanced Strategic Communications
POSITION DESCRIPTION
The Business Enabling Environment (BEE) Objective Lead is responsible for providing direct support and managing project staff to achieve Objective 1: Business Environment Improvement.  Specifically, the BEE Objective Lead is responsible for supporting project activities to improve the business environment to reduce informality and increase the transparency and efficiency of transactions both within the public sector and between the public and private sector, thus reducing the opportunities for the abuse of power and corruption. The BEE Objective Lead, with the objective team, will expand on the advances Kosovo has made to improve its business environment and reduce avenues for corruptive influence. In addition, the BEE Objective Lead will support institutional policy development and intergovernmental coordination, and further strengthen the transparency, efficiency, accountability, and implementation of the regulatory requirements applied to businesses at both national and sub-national levels.
Specific Tasks and Responsibilities
Manage BEE objective staff on all daily activities to meet or exceed all quantified project targets as articulated in the project Monitoring, Evaluation, and Learning Plan (MELP) as well as execute all tasks as included in annual work plans in accordance with deadlines and outcomes anticipated, including in related quantitative indicators, building legalization outcomes, transparency measures, and other metrics as may be include in the MELP;
With component staff, support project partners to pursue and institutionalize unified quantified goals, as reflected in the project MELP and through tasks in the annual work plans;
Identify and pursue all opportunities to transfer knowledge and skills to public and private sector partners to build sustainable self-reliant relationships within Kosovo partners, diminishing and eventually eliminating any reliance on the project for support;
Prepare, with input from the objective team and in coordination with other staff and counterparts, the annual work plan and any modifications thereto through the course of activities;
On a regular basis, prepare reports, including weekly, quarterly, and annually for USAID, and other ad hoc reporting that might be needed;
Managing relationships with public and private sector counterparts and other donors in the areas of activity;
Support and fully utilize the skills of the Strategic Communications, Monitoring, Evaluation, Learning and Analytics, and Public-Private Dialogue Advisors within the objectives of the project; and,
Other duties that may be assigned.
QUALIFICATIONS
Experience (Required) – At least 10 years of experience in Kosovo in law, public policy, governance administrative, business environment reform, trade reform, electronic governance, or related area, with a proven record of legal reforms and governance improvement, including in inspections, permissive system, construction, legal drafting, and/or policy coordination.
Education (Required) – Degree in law, public policy, economics, trade, business administration, public administration or related area.
Language Skills (Required) – English and Albanian fluency, with excellent writing and presentation skills.
Computer Skills (Required) – Advanced skills in using word processing (Microsoft Word) and spreadsheet (Microsoft Excel) as well as electronic communications programs.
Interpersonal Skills (Required) –  Proven ability to work professionally, constructively and collaboratively as part of team, meet deadlines, communicate effectively, and deal with diverse partners (including high-level government officials, entrepreneurs and international donors) in a challenging environment.
Self-Motivation and Guidance (Required) – Demonstrated initiative and self-motivation in handling all assigned tasks with minimal supervision, and proven ability to effectively function in a complex, challenging environment.
Please send electronic applications, including ONLY a CV and cover letter, to [email protected] by November 5, 2020 no later than 3:00 PM. Please indicate the position title in the subject line. No telephone inquiries, please. Finalists will be contacted.
Chemonics is an equal opportunity/Affirmative Action employer and does not discriminate in its selection and employment practices. All qualified applicants will receive consideration for employment without regard to race, color, religion, sex, national origin, political affiliation, sexual orientation, gender identity, marital status, disability, protected veteran status, genetic information, age, or other legally protected characteristics.