Audit Consultant / Senior Consultant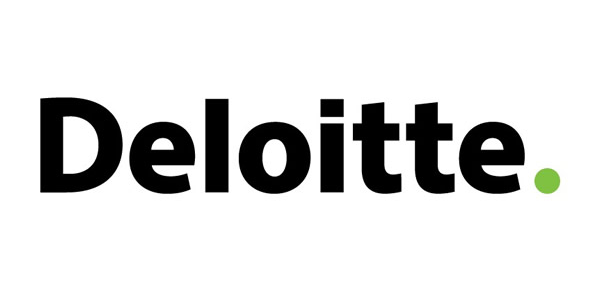 Kompania
Deloitte Kosova
Telefoni
Pa përcaktuar
Data e publikimit
30/09/2020
Data e perfundimit
11-10-2020
Lloji i orarit
Orar të plotë
Deloitte provides audit, consulting, tax, legal and financial advisory services to public and private clients spanning multiple industries. In 150 countries Deloitte brings world-class capabilities and deep local expertise to help clients succeed wherever they operate.
More than 240,000 Deloitte's professionals are dedicated to strengthening corporate responsibility, diversity, building public trust, and making a positive impact in their communities.
Deloitte in Central Europe spans 18 countries and operates as one cohesive entity with almost 6,000 people. Our integration allows us to coordinate regionally and deliver locally, adding value to our services and allowing them to be performed in the most efficient manner. We have experience in providing cross-business and cross-industry services to different types of clients including major local and international companies.
To enable us to support our significant growth, to our office are currently looking for candidates for a position of:
AUIDT CONSULTANT/SENIOR CONSULTANT
Work you will do
As a Consultant/Senior Consultant – Audit you will act as a lead member of an engagement team and be responsible for performing all aspects of the engagement, including planning, fieldwork, research on audit and accounting issues, reviewing financial statements and disclosures, coordinating and clearing all levels of review. Responsibilities for the senior will vary depending upon the scope and nature of the engagement. Develop and motivate junior audit staff and provide them with counseling and career guidance.
Ideal candidate's qualifications
Leadership Capabilities
Living Our Purpose: Identifies and embraces our purpose and values and puts these into practice in their professional life
Talent Development: Develops self by actively seeking opportunities for growth, shares knowledge and experiences with others, and acts as a strong brand ambassador
Performance Drive: Seeks opportunities to challenge self; teams with others across businesses and borders to deliver and takes accountability for own and team results
Influence: Builds relationships and communicates effectively in order to positively influence peers and other stakeholders
Strategic Direction: Understands objectives for clients and Deloitte, aligns own work to objectives and sets personal priorities
Audit Capabilities
Communicates clearly with a variety of stakeholders such as entity management and the wider Deloitte team, escalates potential issues raised by entity counterparts to senior engagement team members.
Acts as an entity management relationship contact, coordinating the completion of the engagement and managing stakeholder expectations
Communicates with entity management to clarify specific work requirements, in an easy to understand manner, leveraging Deloitte guidelines and using a vocabulary that is adjusted to different audiences and levels.
Risk assessments and audit responses:
Is able to identify risks of material misstatement and select relevant controls for testing, focusing on controls that directly address the risk of material misstatements at an appropriate level of precision, including for high level and review controls.
Develops an intermediate understanding and skill level for audit analytics and visualizations and how these are applied to assess risks and improve the quality of risk assessment and substantive testing.
Integrate engagement teams:
Contributes to the development of a comprehensive project plan including timetable and work allocation within the audit team.
Signs off appropriately on work performed and reviewed. Takes responsibility for meaningful completion of all necessary checklists, procedures and tailoring and concluding questions prior to signing-off.
Make appropriate use of tools, guidance and methodology: Delivery of high quality audits via a number of enablers:

Global Audit Imperatives: Fundamental tenets applicable for all audits to drive the pursuit of professional excellence and quality audits
Proactive in identifying areas that tools, guidance and technology can be used on an engagement.
Guides team members in applying tools, guidance and methodology in delivering an engagement
Formulate reasonable judgements and conclusions in order to deliver informative and timely outputs

Applies professional skepticism by objectively challenging the appropriateness and reliability of the assumptions and data used to support management's assertions and judgments.
Applies professional skepticism by demonstrating persistence to ascertain all the relevant facts concerning management's assertions, particularly in areas with greater potential to impact the audit approach or the financial statements.
Consults with more senior engagement team members in areas where there are questions and concerns; is able to gather relevant information and clearly articulate the issue. Has an awareness of areas where consultation is mandatory
Manage projects effectively:
Develops a work plan based on the management briefing.
Participates in team meetings and actively presents approach and findings, as well as monitors the progress of the engagement.
Demonstrates understanding of agreed deliverables and is aware of leading practice approaches used in similar engagements.
Leverages appropriate management tools and techniques to fulfil work plan expectations and tracks progress vs plan both for the engagement deliverable and budget (self) so that key milestones are achieved by the intended deadline and team members are held accountable for delivery of their work.
Provides team with on-the-job coaching and mentoring to execute engagement on a day-to-day basis.
Apply Ethical and Professional Standards: Compliance with auditing and accounting standards, relevant laws and regulations (including specific local laws and regulations), ethical standards, independence requirements and the audit firm's quality control procedures. Good knowledge of International Financial Reporting Standards, IFRSs, International Auditing Standards, ISAs.
Qualifications:
Bachelor's degree in Accounting, Finance, Financial Mathematics or a relevant field
Preferred:
ACCA qualification or ongoing;
Other local qualification in accounting and audit;
Three to five years' experience in audit;
Language:
Fluent in English language. Knowledge of German language is as an advantage.
Development
At Deloitte, our professional development focuses on helping people at every level of their career to identify and use their strengths to do their best work every day. From entry-level employees to senior leaders, we believe there's always room to learn. From on-the-job learning experiences to formal development programs our professionals have a variety of opportunities to continue to grow throughout their career.
How to apply
Please forward your CV and Cover Letter or update to: [email protected].  The deadline for this application is 11 October 2020.