Administrative Officer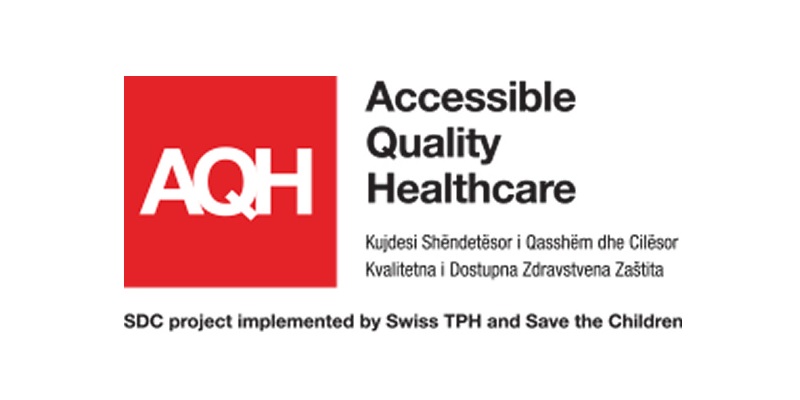 Kompania
AQH Project
Telefoni
Pa përcaktuar
Data e publikimit
30/06/2020
Data e perfundimit
08-07-2020
Lloji i orarit
Orar të plotë
The Accessible Quality Healthcare (AQH) project, funded by the Swiss Agency for Development and Cooperation (SDC), continues to support the implementation of the national health sector reform agenda and complements other donor-supported programmes with a focus on the primary health care level (PHC). The AQH second phase 4-year project aims to stimulate use of quality PHC services by all Kosovo citizens, with particular attention to the needs and inclusion of socially vulnerable populations. The project is implemented by the Swiss Tropical and Public Health Institute.
The project is seeking applicants for the following position:
Administrative Officer
Job summary:
Provide administrative and logistic support to project management in relation to plan, implement and evaluate all project activities.
Close collaboration with project stakeholders to assist in organizing and implementing project meetings, workshops, training events.
Assist with translation of project materials as required.
Essential competencies:
Master degree in Business Administration with a minimum of 5 years' work experience.
Key responsibilities:
Support the Team Leader, Deputy Team Leader to plan, implement and evaluate activities in compliance with the agreed annual project plans
Establish and maintain relevant administrative routines, in accordance with AQH Project Manual
Establish and maintain all project files and archives ensuring that all important documents are kept electronically and in hard copy and maintain project records
Ensure efficient, cost effective IT systems are in place which meet project requirements
Negotiate and manage, within the given limits of responsibility, all framework contracts for the implementation of project activities ensuring value for money and full compliance with AQH procedures
Oversee inventory and maintenance of project assets
Manage Logistics Officer and Support Officer and ensure they are able to perform their functions
Ensure that internal and external communications systems function effectively and efficiently
Organisation of project meetings and produce minutes of meetings where necessary
Assist in translation of documents and during meetings as required
Assist HQ with logistics for visiting consultants/back stopping team visits
Assure administrative and logistic support for health service training programmes and for implementation of the AQH action research agenda, when applicable
Work with the Team Leader to ensure that the staff and assets of project staff are safe and secure
Ensure that all safety and security minimum operating standards are met
Oversee the overall maintenance of the office premises, facilities assets and equipment and ensure that these are secure and efficiently utilized
Responsible for documentation and recording of fixed assets of the project
Ensure adequate insurance cover and keep up to date with suitability and types of cover available
Maintain adequate office supplies and other supplies needed for project implementation
Ensure planned preventive maintenance is carried out to high standard with minimum disruption to programme activities
Ensure that accidents and insurance claims are properly handled
Key competencies:
Minimum of five years of working experience as administrator/finance officer or Office Manager in project implementation with international NGOs or development agencies
University degree/documented experience in Business Administration/Human Resources
Knowledge of programme planning and reporting procedures
Demonstrated ability to work in a changing, multi-cultural environment and establish harmonious and effective working relationships and teambuilding
Work experience with Ministries and decentralized public authorities
Excellent oral and written communication skills in English, Albanian and Serbian
High level skills in core IT applications, particularly MS Office
High level of commitment to the principles of development and cooperation and to the organizational and programmatic goals of the project
Full driving license and willingness to travel as required.
This is full-time position open only to national experts.
Qualified applicants should e-mail: 1) Curriculum Vitae; 2) Three references and 3) Cover letter explaining why they are qualified for the position to AQH Project Officer at [email protected]
All documents should be in English. Please specify the position you apply under e-mail subject.
Closing date for submission of applications is Wednesday, 8th July 2020.
Only short-listed applicants will be contacted. Interviews will take place week commencing 20th July 2020.