Technical Project Analyst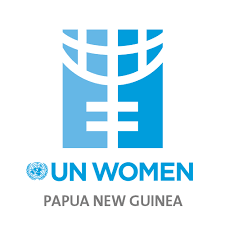 Kompania
UN Women
Telefoni
Pa përcaktuar
Data e publikimit
08/09/2020
Data e perfundimit
20-09-2020
Lloji i orarit
Orar të plotë
Location : Prishtinë/Priština, Kosovo, UNSCR 1244 (1999)
Application Deadline : 20-Sep-20 (Midnight New York, USA)
Additional Category : Gender Equality
Type of Contract : Service Contract
Post Level : SB-4
Starting Date : 12-Oct-2020
Duration of Initial Contract : 1 year with possibility of renewal
Expected Duration of Assignment : 1 year with possibility of renewal
UN Women, grounded in the vision of equality enshrined in the Charter of the United Nations, works for the elimination of discrimination against women and girls; the empowerment of women; and the achievement of equality between women and men as partners and beneficiaries of development, human rights, humanitarian action and peace and security.
UN Women maintains a presence throughout Europe and Central Asia region, in the following countries Albania, Bosnia and Herzegovina, Georgia, Kosovo*, Kazakhstan, Kyrgyzstan, Moldova, North Macedonia, Serbia, Tajikistan, Turkey, and Ukraine. The adoption of the Council of Europe Convention on preventing and combating violence against women and domestic violence, Istanbul Convention, and the fact that countries have to harmonize national legislation with the EU's acquis as part of the accession process, has created an opportunity to step up UN Women's Europe and Central Asia Regional Office (ECA RO) capacity to bring a regional perspective to human rights-based programming in relation to regional and international agreements, and the European Union (EU) normative frameworks for accession countries related to gender equality discrimination, and more particularly, on ending violence against women in Western Balkans and Turkey.
"Implementing norms, changing minds" is a UN Women regional programme, which aims to support a reduction in discrimination and violence against women and girls in Turkey and the Western Balkans, anchored in the Convention on the Elimination of Discrimination against Women (CEDAW), the Istanbul Convention, and also in alignment with European Union accession standards.  The programme supports the development of an enabling legislative and policy environment on eliminating violence against women and all forms of discrimination; promotes favorable social norms and attitudes to prevent gender discrimination and violence against women; and pursues empowering women and girls (including those from disadvantaged groups) who have experienced discrimination or violence to advocate for and use available, accessible, and quality services. The programme will channel its interventions through and for women's organizations, with an emphasis on those working with women from disadvantaged groups.
Within this context, the UN Women office in Kosovo is seeking a Technical Project Analyst, who will be responsible for the implementation of the UN Women programme "Implementing Norms, Changing Minds" under the overall supervision of the Programme Specialist/Head of Office based in Prishtina  and in close collaboration with the Regional Programme Manager. The Technical Project Analyst will liaise with government officials, civil society organizations, donors, and other UN Agencies for ensuring successful UN Women programme implementation.
* For the European Union, this designation is without prejudice to positions on status, and is in line with UNSCR 1244/1999 and the ICJ Opinion on the Kosovo declaration of independence. For UN Women, references to Kosovo shall be understood to be in the context of UN Security Council Resolution 1244 (1999)
Duties and Responsibilities
Summary of Key Functions:
Project Implementation
Results based monitoring and evaluation, knowledge building and communications
Provide substantive technical inputs to the management of finances of the programme
Other support
Description of Functions:
1. Project Implementation
Ensure timely and adequate implementation of activities according to the project activity plan;
Prepare a detailed work plan and performance monitoring plan to implement proposed activities in Kosovo in coordination with the Regional Programme Manager, and ensure links with UN Women's commitment under UNDAF/UN Framework (Development Partnership Framework 2016-2020) and UNSDCF 2021-2025 and UN Women Strategic Plan;
Design, oversee, and coordinate the implementation of relevant project activities with implementing partners, UN Women staff in Serbia, and regional project team;
Closely coordinate with the European Delegation (EU DEL) for the implementation of the project activities, including communication and visibility initiatives, the selection of implementing partners, and ensuring synergies with EU portfolio in the country, as well as communication flow for the smooth running of the project;
Maintain close communication with UN agencies, national authorities, development actors, civil society organizations and other key stakeholders working on ending violence against women;
Provide overall supervision of the work of implementing partners and external consultants to ensure the production of the expected outputs;
Ensure proper identification of and follow up with civil society groups, national institutions and consultants who will be involved in the implementation of activities under the relevant project outcome areas;
Provide technical support and expert advice to implementing partners and key stakeholders on specific issues related to the project scope;
Assume responsibility for the smooth functioning of all operational activities related to project implementation;
Hold consultations with the project partners and other stakeholders in order to ensure timely information about the project implementation;
Organize and run effective Technical Coordination Group meetings and ensure communication flow among membership;
Ensure timely implementation of all project activities and monitor the proper use of funds according to signed agreements and work plans;
Prepare complete documentation necessary for signing Partners Agreements (PAs) with implementing partners, and contracts with individual and other service providers; and
Provides support to implementing partners to manage activities
2. Results based monitoring and evaluation, knowledge building and communications 
The technical project analyst is responsible for monitoring and reporting at the country level, as well as for timely submission of quality progress reports and agreed-upon monitoring deliverables;
Regularly review planned activities, and make necessary modifications/ratifications when needed in response to any emerging circumstances;
Draft project progress reports and provide inputs to project related products, including updates;
Provide evidence-based advocacy inputs to inform UN Women and the project's advocacy efforts, as well as its communications and partnership strategies in ending violence against women;
Takes the lead in implementing the project communications and visibility plan at country level, as well as the project advocacy related activities.
3. Provide substantive technical inputs to the management of finances of the programme
Manage the activities' financial resources in accordance with UN Women rules and regulations;
Manage project files and support information collection and dissemination;
Provide the Regional Programme Manager with translation, as needed;
Manage project procurement/procedures related to the project (Collecting of Offers, preparation of Travel Authorization, Travel Claims, and related logistics);
Contribute to the development of technical documents for projects, including those needed to initiate and generate momentum, such as project proposals, and clear action plans for each project activity
Prepare terms of reference, partner agreements with civil society organizations, and with government partners.
4. Other support
Provide programmatic and technical support to UN Women in Kosovo on ending violence against women area as deemed necessary;
Foster partnerships with development partners, UN Agencies, government institutions, private sector, academia, media and civil society, etc., on ending violence against women to enhance collaboration, resource mobilization and policy agenda setting;
Draft concept notes and follow-up on resource mobilization efforts at the country level in coordination with the Programme Specialist/Head of Office in Kosovo;
Ensure coordination, linkages, and synergies between all areas of work carried out by UN Women's office in Kosovo as requested by GS/HoO;
Contribute to annual work planning and budgeting processes of the Regional Programme and the UN Women Office in Serbia;
Contribute to UN Women Quarterly Monitoring and Annual reporting on EVAW Impact Area.
Impact of Results 
The key results have an impact on the success of the project at country and regional level. In particular, the key results have an impact on the design, operation, programming, monitoring and reporting of activities, progress and achievements, as well as creation of strategic partnerships.
Competencies
Core Values:
Respect for Diversity
Integrity
Professionalism
Core Competencies:
Awareness and Sensitivity Regarding Gender Issues
Accountability
Creative Problem Solving
Effective Communication
Inclusive Collaboration
Stakeholder Engagement
Leading by Example
Functional Competencies 
Good programme formulation, implementation, monitoring and evaluation skills
Good knowledge of Results Based Management
Ability to gather and interpret data, reach logical conclusions and present findings and recommendations
Good analytical skills
Good knowledge of technical area – EVAW
Ability to identify and analyze trends, opportunities and threats to fundraising
Required Skills and Experience
Education and certification:
Master's degree or equivalent in Gender Studies, Human Rights, Social Work, International Development, and Management, Public Administration, political, social sciences or related field is required
A first-level university degree in combination with two additional years of qualifying experience may be accepted in lieu of the advanced university degree.
A project/programme management certification would be an added advantage.
Experience:
At least 2 years of progressively responsible work experience in of working experience in coordinating, programming and reporting; previous experience the development or/and humanitarian sector, particularly on gender equality and violence against women;
Proven track record and experience in reporting and communicating results, and developing programme and project planning documents;
Proven experience or understanding of issues of gender equality and violence against women; and
Understanding of Kosovo normative framework, government and non-government working on gender equality in Kosovo;
Prior work experience with UN is highly desirable.
Language Requirements:
Fluency in Albanian, English and Serbian both verbal and written is required;
Knowledge of the other UN official working language is an asset.
Application Instructions:
All interested candidates must complete a PERSONAL HISTORY FORM (P-11). Failure to disclose prior employment or making false representations on this form will be grounds for withdrawal of further consideration of his/her application or termination, where the appointment or contract has been issued.
P11 including past experience in similar assignments; can be downloaded at:  http://www.unwomen.org/about-us/employment
Click on the "Apply now" button.
Input your information in the appropriate Sections: personal information, language proficiency, education, resume and motivation. You can type in, or paste your short Resume into the last box.
Upon completion of the first page, please hit "submit application" tab at the end of the page. On the next page, you will be asked to upload your Resume. Instead of uploading your Resume, please submit a fully completed and signed  Personal History Form (P-11).
System will only allow one attachment. All docs (P11, academic qualifications/diploma) should be included as one attachment.