Senior Technical Advisor (Environmental and social specialist)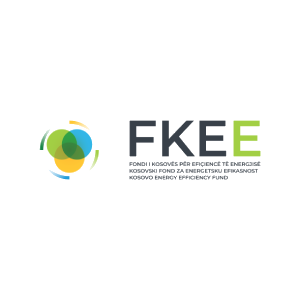 Kompania
FKEE
Data e publikimit
29-11-2022
Data e perfundimit
30-05-2023
Lloji i orarit
Full Time
REQUEST FOR RE-EXPRESSIONS OF INTEREST
(CONSULTING SERVICES – INDIVIDUAL CONSULTANT)
Country: Republic of Kosovo
Project Name: Kosovo Energy Efficiency Fund (KEEF)
Assignment Title: Senior Technical Advisor (Environmental and social specialist)
Ref. no: KEEF/2.14/IC/2022
Under the European Union's Energy Efficiency Directive (Directive 2012/27/EU), Kosovo approved an Energy Efficiency Law on November 7, 2018. The EE Law includes provisions for the establishment of the Kosovo Energy Efficiency Fund (KEEF) which would serve as the primary financing institution for the EE market in sectors currently not served by local banks (e.g., municipal and central government buildings, multifamily apartment buildings etc.). As envisaged in the Law, KEEF has been established as an as an independent, autonomous and sustainable non-profit legal entity, and serves the interest of the public. KEEF will be an important mechanism to help finance energy efficiency investments in a significant share of the public-sector market. The government is also obliged to renovate a share of government buildings each year under the EE Law1 and has imposed mandates for municipalities to prepare, submit and implement Municipal EE Action Plans (MEEAPs).
KEEF is currently implementing an energy efficiency project co-funded by a grant from the EU-Instrument for Pre-Accession (IPA), World Bank IDA financing and Government of Kosovo. Among other components, this project will invest in energy efficiency measures in the municipal buildings and street lighting projects. For this purpose, KEEF seeks to recruit a Senior Technical Advisor (Engineer) to supervise energy audits, technical designs and implementation of energy efficiency investments under the Project.
KEY RESPONSIBILITY
Support KEEF in initiating the implementation of project Environmental and Social (E&S) instruments in line with World Bank requirements
Coordinate disclosure and informed public consultation of the prepared E&S instruments, as well as, potentially, other stakeholder engagement activities relevant to Project preparation.
Lead and supervise the KEEF environmental management obligations in all aspects of environmental risk management, including providing guidance to project and site personnel on technical issues, implementation of environmental risk management practice, documentation and quality assurance.
Ensure environmental and social assessment and management instruments and processes are incorporated into, and reflected in bidding documents and/or contracts.
Detect and define Vulnerable groups and ensure (by designing adequate mitigation measures and engagement techniques) that project impacts do not fall disproportionately on such groups and that they have equal benefits from all project activities;
Supervise the design and implementation of Safeguard Related Technical Assistance and studies including environmental baselines, application of simple and practical
Implementation tools such as checklists, standard operating procedures, codes of practice; and others;
Lead and supervise the KEEF Teams in the environmental management of civil construction works conducted on the Project and identify gaps, if any, from the requirements of the E&S management instruments and prepare measures to address them.
Support the preparation and implementation of the Environmental Safeguard Training Programs for the Project, and annual environmental training plans, in coordination with World Bank Task Team, and coordinate with other safeguards capacity building initiatives taking place in Kosovo;
Provide on-the-job training of environmental and social risk assessment and management skills personnel from the KEEF team, the contractors, supervising engineers and other relevant parties with roles in project design / planning and / or access to / influence on the project sites;
Provide technical inputs and ensure quality of Environmental and Social Monitoring reports, including timely information on the implementation of relevant E&S management instruments, and status of analytical work;
Prepare the reporting procedures, implement the process and be responsible for the environmental and social safeguards aspects of the reports;
Organize and participate in Project-related missions and workshops, and ensure that World Bank recommendations are integrated in the implementation of environmental safeguards and adequately reported;
Develop a monitoring system of the activities, carry out and update continuously the data base related to the implemented activities to dispose at any time of relevant monitoring information comparable and compatible concerning the problems of social protection on sites.
Provides response to environmental and social monitoring concerns and findings. Tracks corrective and preventive actions taken in response to internal and external audit/inspection findings.
Act as project environmental and social representative and social liaison officer to the relevant authorities, World Bank and the public, including communities affected by project
Participates in work of the Applications Screening Committee and Evaluation Committees for tenders that proposes EE-projects for financial support by the KEEF and the award of contracts, respectively, to the KEEF management;
Participate in bid evaluations for the detailed design and renovation work to ensure that bid conform to the technical specifications in the bidding document.
Screens Project proposals from a technical point of view and prepares the pertaining project evaluation reports for further processing/decision-making by the KEEF management
Acts as Project Manager in the preparation and the implementation of approved EE projects, with an obligation to manage and administer the project from signing the Project Initiation Agreement, through the implementation, supervision to commissioning. Under
Acts as contract manager for services contracts and will review and approve deliverables such as energy audit reports and project detailed design documents and others prepared by external contractors of KEEF;
Contributes that public calls for project proposals and tenders for TA services are prepared in line with best standards and practices from the architecture or civil engineering point of view;
Represents KEEF in negotiations for the conclusion of the Energy Services Agreement (ESA) with the beneficiaries;
Provides technical support to the KEEF in any technical questions that require a profile architecture and ensures that applicable laws, regulations, standards and norms in the field of civil engineering & architecture are fully respected;
Participates in the development of annual and medium-term work plans of KEEF and progress reports.
Carry out other technical studies, duties and assignments as requested by KEEF Managing Director and Head of Operations (Director of Operations).
QUALIFICATION
At least bachelor degree in Architecture, environmental/social sciences, engineering, or other relevant disciplines.
Five (5) years of overall professional work experiences, of which at least three (3) years'
Experience with environmental and social policies of the World Bank or other international financial institutions. As addition experience in energy efficiency project (EEP) development and/or implementation focused on energy efficiency retrofits in buildings is advantage;
Excellent knowledge of at least one of official languages in Kosovo and Good Working knowledge of English;
Should be proficient in key computer applications, e.g. Word, Excel, Power Point, have a strong client orientation.
Full familiarity with legislation and regulations of Kosovo in the field of Energy Performance of Buildings, Construction and Construction Products is considered an advantage;
The consultant will be selected in accordance with World Bank's Procurement Regulations for IPF Borrowers' (the Regulations), issued July 2016, and revised November 2017, and Aug 2018 for the supply of goods, works, non-consulting and consulting services.
The selection process will follow the selection based on Consultants Qualification (IC) method, as defined in the mentioned Procurement Regulations.
Expressions of interest (Cover letter, detailed CV with relevant references for works experiences and Copy of diploma(s) for completed university studies) must be delivered in a PDF form to [email protected] not later than December 14, 2022, at 16.00h (local time).
Detailed information on ToR that prevails over this vacancy announcement interested candidates shall download from the website www.fkee-rks.net
Apliko këtu