Senior Communities Adviser, Protection (2)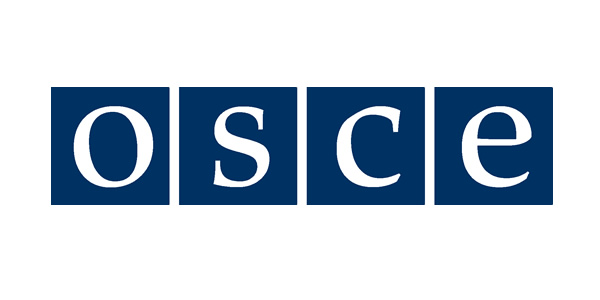 Kompania
OSCE Mission in Kosovo
Telefoni
Pa përcaktuar
Data e publikimit
29/07/2020
Data e perfundimit
17-08-2020
Lloji i orarit
Orar të plotë
Issued by OSCE Mission in Kosovo

Vacancy number VNKOSS02268

Vacancy type International Seconded

Field of expertise Human Rights

Functional level Senior professional

Grade S2

Number of posts 2

Duty station Prishtine / Pristina

Date of issue 20 July 2020

Deadline for application 17 August 2020 

– 23:59 Central European Time (CET/CEST)
General Minimum Requirements
The general minimum requirements for working with the OSCE are:
Excellent physical condition
Possession of a valid automobile driving license and ability to drive using manual transmission
Ability to cope with physical hardship and willingness to work extra hours and in an environment with limited infrastructure
Field of Expertise Requirements
The general minimum requirements for working in this field of expertise are:
University education in political sciences, international relations, public policy, law, international human rights law or other human rights related fields
Experience working with human rights, minority or gender issues
Demonstrable organizational, analytical, communication and interpersonal skills
Experience in drafting reports
Level of Professional Competence Requirements
Furthermore, this level of responsibility requires the following:
Education:
First-level university degree in a relevant field
Experience:
Minimum 6 years of relevant professional experience
Mission Specific Requirements
Additionally, this particular post has specific requirements:
Mandatory:
First-level university degree in law, human rights, community rights, political science, international relations or equivalent professional experience;
Extensive knowledge of international human and community rights standards and of the applied law in Kosovo;
Knowledge of the political environment of the OSCE Mission in Kosovo, including mandate and structure of the international presence in Kosovo would be an asset;
Experience in drafting and implementing projects;
Knowledge of the situation of non-Albanian communities;
Professional fluency in English;
Cultural sensitivity and judgement;
Ability to conduct research and produce analytical reports;
Ability to deliver presentations before professional audiences;
Flexibility and ability to work under pressure and with limited time frames;
Demonstrated ability and willingness to work as a member of a team, with people of different cultural and religious backgrounds, different gender, and diverse political views, while maintaining impartiality and objectivity;
Ability to operate windows applications, including word processing and e-mail.
Desirable:
Political knowledge/experience of/in the region;
Experience in dialogue facilitation/mediation;
Knowledge of local language or most common lingua franca;
Previous experience in field missions, preferably in South-Eastern Europe.
Tasks and Responsibilities
Under the direct supervision of the Chief of Communities Section, the incumbent is responsible for:
Developing methodologies to proactively monitor the situation of communities and the implementation of community rights standards by local institutions;
Analysing the data collected during proactive monitoring programmes of institutions at all levels concerning community rights and integration, and drafting relevant reports;
Assisting in identifying community protection related issues in general, analysing their implications and providing the Chief with advice and recommendations for follow up;
Contributing to the formulation of protection planning by proposing directives and planning action to generate immediate and long-range solutions;
Assisting in developing strategies to implement recommendations and policy decisions adopted in analytical reports, and monitoring implementation of these recommendations and decisions by institutions;
Establishing and maintaining contacts with representatives of relevant institutions and civil society dealing with community rights;
Assessing the implementation of the Council of Europes Framework Convention on the Protection of National Minorities;
Liaising with other international organisations, including the OSCE High Commissioner on National Minorities, OSCE/ODIHR and the relevant bodies within the Council of Europe;
Performing other duties as assigned.
For more information on the work of the OSCE Mission in Kosovo, please see http://www.osce.org/mission-in-kosovo