Senior Assistant (Project Management Support)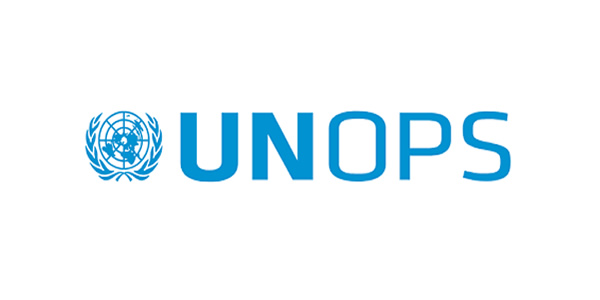 Kompania
UNOPS Kosovo
Data e publikimit
29/06/2020
Data e perfundimit
12-07-2020
Lloji i orarit
Orar të plotë
Project Management Support – Senior Assistant
Job categories: Project Management, Procurement
Vacancy code: VA/2020/B5107/20018
Department/office: ECR, VIEMCO, Pristina
Duty station: Pristina, Kosovo (under UNSCR 1244/99)
Contract type: Local ICA Support
Contract level: LICA-5
Duration: Open-ended, subject to funds availability and satisfactory performance
Application period: 29-Jun-2020 to 12-Jul-2020
Applications to vacancies must be received before midnight Copenhagen time (CET) on the closing date of the announcement.
Background Information
UNOPS has been active in Kosovo (under UNSCR 1244/99) since 1999, helping partners achieve their goals in areas such as economic development, education, health, environment, justice, mine action and post-conflict rebuilding of infrastructure and livelihoods. The UNOPS office in Pristina provides services including project management, administrative support, procurement and fund management.
The UNOPS Office in Pristina  provides project management support to partners in the environment and rule of law sectors, and supports partner personnel management, including for UN Environment, UNICEF and UNHCR across the region.
Background Information – Job-specific
As part of UNOPS sustainability agenda, several initiatives have been carried out to better incorporate gender issues and social inclusion and other cross cutting issues into UNOPS project management and monitoring and reporting methodologies. Sustainability aspects, especially gender equality is a key focus area in UNOPS 2018-2021 strategic plan and UNOPS has launched in 2018 a Gender Mainstreaming strategy and Action plan, which positions gender equality as a key component of the projects UNOPS implements on behalf of partners around the world.
Functional Responsibilities
Under the supervision and guidance of the Project Manager, the Project Management Support Senior Assistant will assist and provide support on the day-to-day administration of the project as far as all systems and functional interfaces are concerned and provide services to the Project Team in support of project delivery.
The Senior Assistant works in close collaboration with colleagues in all Project Sectors, as well as in the organisation as a whole.
The Project Senior Assistant will undertake the following activities/responsibilities:
Provides a variety of specialized and non-specialized transaction support services, ensuring consistency and quality of work steps completed, as well as optimal information flow:
Assist in drafting bidding documents, evaluation reports and contract award submissions, ensuring consistency in format and content.
Process procurement transactions in UNOPS' corporate system OneUNOPS;
Assist in the preparation of Purchase Orders, Contracts, LTAs or their Amendments.
Process invoices for goods and services delivered ensuring accuracy and completeness of documentation and timely payment. Follow up to completion and inform clients.
Monitor expenditures against allocations.
Receive, review, log and route incoming communication and procurement requests/invoices.
Prepare reports, tables, charts etc. applying technical skills and knowledge in formatting and presentations.
Prepare Statistics and reports, including on Procurement volume.
Undertake routine follow up action on procurement on behalf of the supervisor;
Publish procurement advertisements and awards.
Maintain status reports on procurement activities and work in progress.
Actively work with clients to provide and exchange information on a variety of issues in procurement processes and transactions, to deliver correct and timely services.
Provide standardized procurement services, guidance and information to staff of the Business Unit on routine processes and procedures.
Assist in arranging, managing and follow up  project-related meetings, events and seminars/workshops.
Assist in generating reports to the internal project team as appropriate
Assemble documents (reproduction and collation) and maintain an electronic filing system.
Document and maintain project templates / materials.
Assist that deliveries are completed effectively and accounted for.
Assist in preparation of briefing materials, reports and other relevant materials required for the project management.
Follow up, on all organizational events as foreseen in the approved work plan.
Provide support for the development of Gender Equality and Social Inclusion strategies within the projects activities by all partners;
Assist in delivery for project supplies to office / sites / training / events and workshops.
Assist in collecting inputs for preparation of financial reports and developing of budgets Contribute to the Project's communication and visibility activities;
Assist in implementation of projects monitoring milestones by timely providing inputs for compilation of reports on reaching each milestone;
Assists in monitoring and evaluating the work of communications and outreach components of the project.
Contribute to finalize  the detailed work plan and strategy on communications and outreach components.
As appropriate, assist in the field visits to the project implementation partners to support overseeing of the implementation of project activities and conducting of spot checks, especially with regard to any pass through funding to the project implementation partners.
Assists the supervisor to synthesize and analyze data and help write summary reports;
Establish a system for the sharing of project data (in form of recommendations) with management.
Assist with preparing and updating monthly, quarterly and annual monitoring and evaluation plans and reports.
Regularly provide updates on delivery of monitoring plans.
Any other duties assigned by the Supervisor.
Education/Experience/Language requirements
a. Education
Secondary school diploma is required.
A Bachelor degree in Business Administration, Public Administration, Engineering or related field is an asset.
b. Work Experience
Five years of relevant experience in project support services in combination with a secondary school diploma is required. Bachelor's degree may substitute for years of experience.
Experience in work with the international aid development sector, including the UN system, international NGOs and International Donors is desirable.
Previous UNOPS experience is an asset.
c. Language