Public Health Officer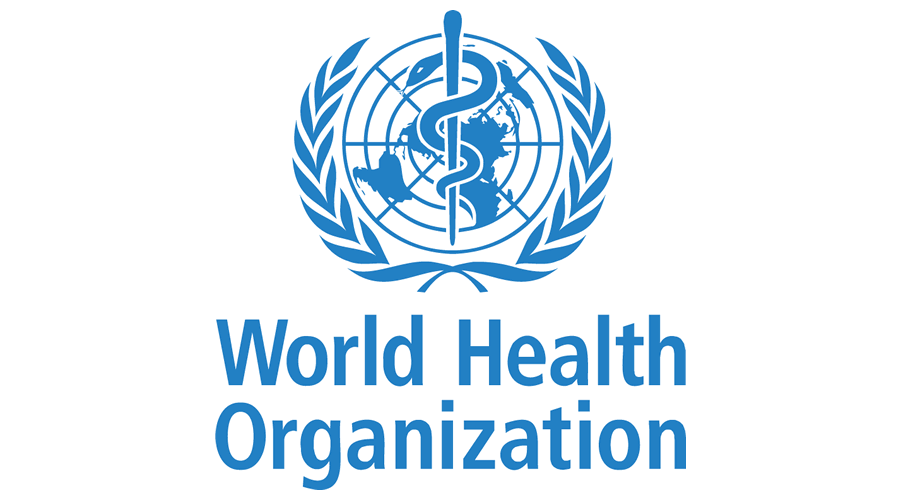 Kompania
World Health Organization
Telefoni
Pa përcaktuar
Data e publikimit
28/10/2020
Data e perfundimit
10-11-2020
Lloji i orarit
Orar të plotë
Public Health Officer – (2004373)
Grade: NO-B
Contractual Arrangement: Temporary appointment under Staff Rule 420.4
Contract Duration (Years, Months, Days): 6 months
Job Posting : Oct 27, 2020, 11:10:31 AM
Closing Date: Nov 10, 2020, 11:59:00 PM
Primary Location: Pristina
Organization: EU_KOS WHO Office, Pristina
Schedule: Full-time
OBJECTIVES OF THE PROGRAMME
The mission of WHO's Health Emergencies Programme (The Programme) is to help countries, and to coordinate international action, to prevent, prepare for, detect, rapidly respond to, and recover from outbreaks and emergencies.Within the emergency programme, the objectives of WHO's emergency response team are to support Member States by: (1) promptly assessing health needs of populations affected by a crisis, identifying priority causes of ill-health and death; preparing damage estimates and emergency response and rehabilitation plans; providing prompt, credible health information and ensuring the continuity of essential health services; (2) coordinating and monitoring emergency health relief efforts under the aegis of the Inter-Agency Standing Committee; (3) ensuring that critical gaps in the health response are rapidly identified and filled; (4) revitalizing and building the capacity of national health systems to deal with preparedness, mitigation and response. All the above are building on the performance standards and core commitments of the WHO Emergency Response Framework (ERF) and the four critical functions in emergency response: leadership, information, technical expertise and core services.
DESCRIPTION OF DUTIES
Under the overall guidance of the Liaison Officer, and direct technical supervision of respective WHE Hub Coordinator, the incumbent provides technical support to the implementation of emergency response operations and coordination focusing on the delivery of health services to populations affected.
1. Support the implementation of WHO health emergency response activities, including providing support to the Ministry of Health and other sectors including:–> developing/updating national emergency response plans;–> provision of assistance with analysis of the public health risks, needs and capacities, identifying gaps in the delivery of health services or emergency interventions, and advising on interventions for WHO and partners; –> supporting the monitoring, evaluation and objective assessment of country response capacities.
2. Under close technical guidance of the respective Hub Coordinator/Pillar lead, provide technical advice and collaborate with national authorities and health partners, including UN Agencies, international, governmental and non-governmental organizations/institutions and donor representatives, to implement public health response activities, with emphasis on the coordination and consolidation of health sector activities at the national level.
3. Secure information from a broad range of health sectors, analysing such and consolidating health data in trends and trends assessment, with particular attention to surveillance, monitoring and early warning.
4. Provide input to communications and information products (Sitreps, health cluster bulletins, outbreak bulletins etc.) as required.
5. Any other duties as related to the position.
REQUIRED QUALIFICATIONS
Education
Essential: University degree in medicine, public health, disaster management, social and political sciences or related field.
Desirable: An advanced post graduate degree or studies in medicine, public health management or public administration; training in disease management, emergency response or a related subject.
Experience
Essential: At least two years of national work experience in the field of management of public health programmes/systems.
Desirable: Experience in emergency and humanitarian response operations. Experience in / or sound knowledge of WHO mandate and goals in emergency risk and crisis management or experience in UN organizations/agencies, international institutions or NGOs.
Skills
Demonstrated knowledge of health care systems and their implementation in emergencies as related to public health, and service delivery complemented by demonstrated ability to identify and manage difficult situations. Demonstrated knowledge of emergency management and response operations. Excellent skills in the monitoring and analysis of emergency situations and health service delivery. Excellent interpersonal skills and ability to work under pressure.
WHO Competencies
Teamwork
Respecting and promoting individual and cultural differences
Communication
Producing results
Building and promoting partnerships across the organization and beyond
Use of Language Skills
Essential: Expert knowledge of English. Expert knowledge of local language.
Desirable:
REMUNERATION
Remuneration comprises an annual base salary starting at EUR 30,563 (subject to mandatory deductions for pension contributions and health insurance, as applicable) and 30 days of annual leave.
ADDITIONAL INFORMATION
This vacancy notice may be used to fill other similar positions at the same grade level
Only candidates under serious consideration will be contacted.
A written test may be used as a form of screening.
In the event that your candidature is retained for an interview, you will be required to provide, in advance, a scanned copy of the degree(s)/diploma(s)/certificate(s) required for this position. WHO only considers higher educational qualifications obtained from an institution accredited/recognized in the World Higher Education Database (WHED), a list updated by the International Association of Universities (IAU)/United Nations Educational, Scientific and Cultural Organization (UNESCO). The list can be accessed through the link: http://www.whed.net/. Some professional certificates may not appear in the WHED and will require individual review.
Any appointment/extension of appointment is subject to WHO Staff Regulations, Staff Rules and Manual.
Staff members in other duty stations are encouraged to apply.
For information on WHO's operations please visit: http://www.who.int.
WHO is committed to workforce diversity.
WHO's workforce adheres to the WHO Values Charter and is committed to put the WHO Values into practice.
WHO has a smoke-free environment and does not recruit smokers or users of any form of tobacco.
This is a National Professional Officer position. Therefore, only applications from nationals of the country where the duty station is located will be accepted. Applicants who are not nationals of this country will not be considered.