Program Specialist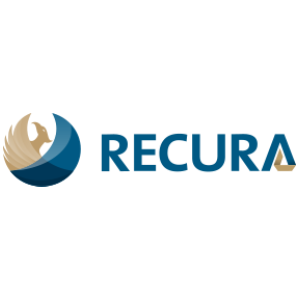 Kompania
Recura
Data e publikimit
28-03-2023
Data e perfundimit
29-05-2023
Lloji i orarit
Full Time
USAID Kosovo Investment Promotion and Access to Finance Activity
JOB DESCRIPTION AND STATEMENT OF WORK
Overview: Recura is seeking a long-term Program Specialist for the U.S. Agency for International Development (USAID)-funded Kosovo Investment Promotion and Access to Finance Activity ("Activity").
Activity Description
The Investment Promotion and Access to Finance Activity a 5-year activity awarded to DT Global in consortia with Kosovo-based Recura and US-based Connexus, which aims to strengthen private sector capacity for sustainable economic growth through two components: 1) attracting investment; and 2) increasing diversified finance. The Activity will adopt a private sector led approach by creating sustainable partnerships between private sector stakeholders and the Government of Kosovo (GOK).
The Activity is recruiting for the following position:
Name of Position

Program Specialist

General Responsibilities

Supports implementation of activities across workstreams to achieve results under both Objectives (investment promotion and diversified finance). S/he works closely with the three technical leads (Investment Promotion Lead, Diversified Finance Lead, and Legal and Regulatory Reform Lead) to execute all activities, as directed by the DCOP.

Specific Tasks and Responsibilities

Provide day-to-day program management support and effective and efficient coordination between the program leads, Deputy Chief of Party and other team members.
Play a key role in the management of the activity, including planning, record management, execution of project activities and project reporting.   
Draft, brand, and archive project deliverables, including communication pieces i.e., success stories, reports, work plans, etc.   
Provide technical and logistical support and input for program design, training, workshops, meetings, and other public facing activities of the project.
Provide assistance to technical leads and DCOP, as well as MELP Lead, in tracking activity deliverables and KPIs.
Provide assistance in preparing regular reporting to the client as well as to the home office as requested, including maintaining databases of achievements.
Support the technical leads in the process of grant programming and execution.
Perform other tasks as assigned by supervisor.

Minimum Education Requirement

Bachelor's degree in related field, including Government; Economics; Business; International Development, or a relevant combination of education and work experience required.

Minimum Professional Experience/Capabilities

3-5 years relevant professional work experience.
Experience in program management.     
Experience in USAID projects or other international development projects desirable.
Strong verbal and written communications skills, including delivering formal and informal presentations and drafting and editing deliverables in Albanian and English.
Strong interpersonal skills, ability to work independently and in a team.
Attention to detail; good organizational and prioritization skills.
Proven experience with MS Office applications.
Fluency in Albanian and English, knowledge of Serbian is a plus.

Core Competences

Teamwork: Works cooperatively and effectively with others to achieve common goals. Participates in building a culture characterized by inclusion, trust, and commitment.
Communication: Effectively conveys information and expresses thoughts professionally. Demonstrates effective use of listening skills and displays openness to other people's ideas and thoughts.
Adaptability: Adjusts planned work by gathering relevant information and applying critical thinking to address multiple demands and competing priorities in a changing environment.
Diversity and inclusion: Convey respect for diverse individuals and perspectives; models inclusive behavior and treats everyone fairly.
Professionalism: Displays appropriate and ethical behavior, integrity, and personal presentation in the workplace always; demonstrates respectful communication for others, both verbal and non-verbal.

Period of Performance

April 2023 – April 2028

Level of Effort

100%, full-time (260 days per year)

Supervisor

Deputy Chief of Party
To apply please submit a CV and a one-page cover letter in English.
Please send the requested documents electronically to the following email:
Deadline for applications: Two weeks from the publication.
Only the shortlisted candidates will be contacted.
Apliko këtu