Procurement Specialist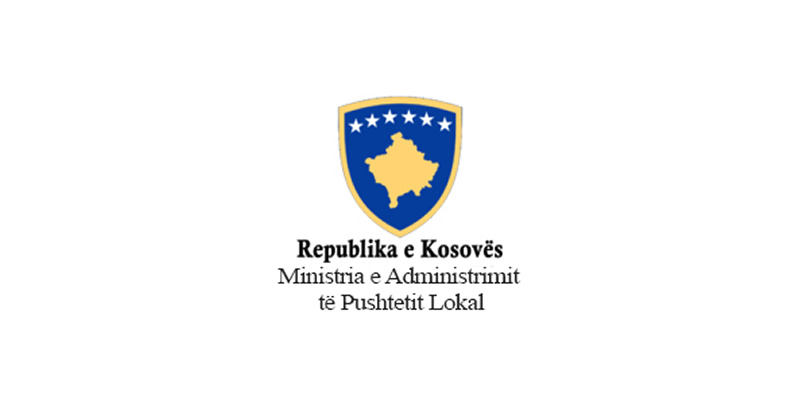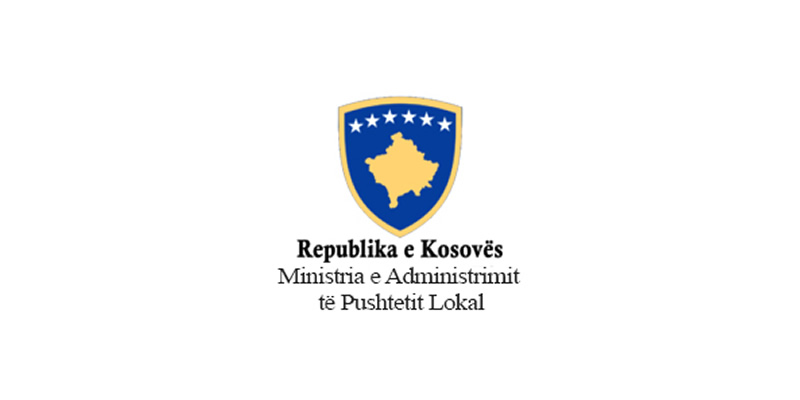 Kompania
Ministria e Administrimit të Pushtetit Lokal
Telefoni
Pa përcaktuar
Data e publikimit
25/07/2020
Data e perfundimit
07-08-2020
Lloji i orarit
Orar të plotë
Request for Expression of Interest
Country: Kosovo
Project ID: P165485
World Bank Project Name: Municipalities for Youth in Kosovo
Contract Identification No.: M4Y-5-CS-INDV
 Procurement Specialist

Background
The Government of Kosovo (GoK) has received a grant in the amount of US$ 2.79 from the Japan Social Development Fund, administered by the World Bank, to support socioeconomic inclusion of marginalized youth in Kosovo. The grant is being implemented by a Project Management Unit (PMU) in the Ministry of Local Government (MLG). The Municipalities for Youth (M4Y) in Kosovo Project aims to improve cooperation and trust between youth and local governments by enabling local governments to address youth socioeconomic needs through better-targeted youth initiatives and services. Building on the Municipal Performance Management System (MPMS) – a performance-based incentive grant system implemented by MLG to provide financing for municipal capital investments, the M4Y project will earmark funds to selected municipalities for youth-driven and youth-selected subprojects with the purpose of improving the delivery of youth-related small infrastructure and services at the community level.
The project is structured around 3 components:
Component 1: Subgrants for Youth-Driven Community Development Initiatives;
Component 2: Youth Stakeholder Training;
Component 3: Project Management and Administration, Monitoring and Evaluation, and Knowledge Dissemination.

Objective

To support the Project Management Unit (PMU) on all procurement aspects of the Municipalities for Youth (M4Y) project. The Procurement Specialist will work with and support the Project Coordinator to conduct procurement activities under the project and update Procurement Plan for guiding and supporting purchases made under the project.

Duties and responsibilities 
The specific functions and responsibilities of the Procurement Specialist include, but are not limited to:
Management of all project procurement activities;
Update, elaborate and maintain the Procurement Plan in close collaboration with the Project Coordinator; Assist Project Coordinator in preparation of procurement documents (documents (Request for bid –RFB), Request for Quotation (RFQ), and Request for Proposal (RFP)) in accordance with the agreed Procurement Plan and in line with the Bank's Procurement Regulations and standards documents as well as the timetable agreed with the World Bank;
Assist in bid evaluation and provide training to bid evaluation committee members on the World Bank procurement procedures;
Maintain proper records of all procurement documentation, and develop a procurement monitoring and reporting system according to the requirements of the World Bank (in hard copy and through STEP) and the Kosovo legislation;
Specific duties and responsibilities are indicated under TOR for this assignment.
Required Qualifications
Bachelor degree in Economics, Business Management, Engineering, Law or equivalent; Preferable a Master's degree;
At least 5 years' procurement working experience, preferably with international organizations such as the World Bank or other donor funded projects in procurement management with specific/relevant experience in procurement for goods, works, technical and consulting (TA);
Working experience under Kosovo Public Procurement rules/regulations;
Experience in projects or organizations with large budgets (e.g., above 1 million budgets) and purchasing of services/products will be considered an advantage;
Practical experience with grant management (procurement aspects) is an advantage;
Knowledge of the public sector at the central and local/regional levels in Kosovo is an advantage;
Fluency in Albanian and English (read, write and speak); knowledge of Serbian is preferred;
Excellent computer skills and mastering of MS Word, MS Excel;
Excellent communication and team working skills;
Excellent oral, written, interpersonal and organizational skills.

Evaluation Criteria
General qualification – 20 points
Specific experience related to the assignment – 70 points
Previous experience in the country and knowledge of languages – 10 points
Period of Performance  
The Procurement Specialist is a full-time position in MLG Central Office in Pristina, whose engagement will last until 30 January, 2023. 

The attention of interested Consultants is drawn to paragraph 3.14 and 3.16 of the  World Bank's Procurement Regulations for IPF Borrowers' (the Regulations), issued in July 2016, and revised November 2017 and August 2018" on conflict of interest.

Selection process:
Experienced and qualified individuals will be selected according to the World Bank's Procurement Regulations for IPF Borrowers' (the Regulations), issued in July 2016, and revised November 2017 and August 2018, based on an open call for Individual Consultants (IC) Selection.
Detailed TOR this assignment is available on MLG webpage https://mapl.rks-gov.net/shpallje-konkurse/vende-te-lira-te-punes/
Interested Individual Consultants may obtain further information about the assignment at the addresses below during office hours: 08:00 – 16:00 hrs (Monday to Friday).
Expression of interest may be submitted to Ministry of Local Government to the below stated address until 07 August, 2020
Ministry of Local Government
Address: Ex Rilindja building, Floor 13
10 000 Prishtine, Republic of Kosovo
Website: www.mapl-rks-gov.net
E-mail: To : [email protected]
E-mail: Cc : [email protected]