Local consultant to conduct training for PIK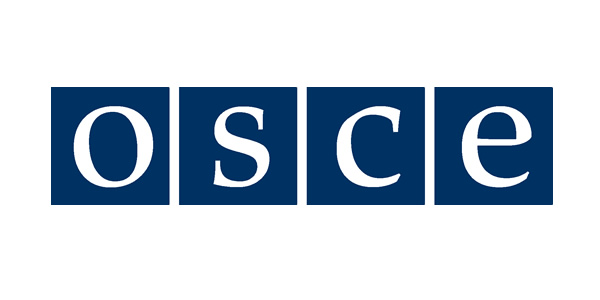 Kompania
OSCE
Telefoni
Pa përcaktuar
Data e publikimit
01/09/2020
Data e perfundimit
14-09-2020
Lloji i orarit
Orar të plotë
Local consultant to conduct training for the Police Inspectorate of Kosovo (PIK) to monitor the KP Confidence and Satisfaction programme
ISSUED BY OSCE Mission in Kosovo
VACANCY NUMBER VNKOSC02280
VACANCY TYPE Experts/Consultants
NUMBER OF POSTS 1
DUTY STATION Prishtine / Pristina
DATE OF ISSUE 31 August 2020
DEADLINE FOR APPLICATION 14 September 2020 – 23:59 Central European Time (CET/CEST)
DATE OF ENTRY ON DUTY 1 November 2020
Background
The OSCE Mission in Kosovo designs and facilitates briefing sessions, workshops, training programs and presentations for our interlocutors and for internal needs. Thus, we would like to strengthen our internal capacities and further develop public speaking, facilitation and presentation skills of those Mission members involved in such presentation/training activities. Hence, the OSCE Mission in Kosovo is looking to hire an international consultant, who can train Mission's members in Public Speaking/ Effective Presentation Skills. The training should include topics such as: planning and preparation; structuring the presentation; effective body language; dealing with questions; latest techniques in training delivery; tips, suggestions, ideas, etc. The training should be of an interactive nature including discussion and feedback.
The duration of consultancy is eighteen (18) working days betwen 1 November-5 December 2020.
Tasks and Responsibilities
Under the general supervision of the Training Co-ordinator of the OSCE Mission in Kosovo, the Consultant will be responsible to:
Develop appropriate adult training methodology and materials in consultation with Training Unit and deliver the online training programme and any presentations, exercises or case studies two weeks prior to the training;
Assisting staff with their personal/professional development;
Deliver two (2) x 4 days online sessions on Public Speaking/Effective Presentation skills 30 OSCE Mission in Kosovo staff;
Individual coaching sessions;
Produce the final consultancy report and recommendations for further action that have been identified.
Deliverables:
Hold a preparatory meeting with the Training team;
Incorporate all the comments and suggestions on the delivery and materials;
By the beginning of November 2020 submit the final training plan;
9-12 November, deliver four (4) online training sessions (10 hours) on Public Speaking/Effective Presentation skills for OSCE Mission in Kosovo staff;
23-26 November 2020, four (4) online training sessions (10 hours) on Public Speaking/Effective Presentation skills for OMiK staff;
2×45-minute one-on-one Zoom coaching sessions with personalized feedback for each participant;
By 5 December 2020 submit the final consultancy report for both trainings including assessment of participants, the effectiveness of the training materials/methodology, and recommendations for further action.
Performance Indicators:
Course delivered as scheduled/planned in a requested format;
Positive feedback from the course participants (evaluation questionnaire);
The final consultancy report is submitted to the Training Coordinator on time.
Necessary Qualifications  
University Degree in Education, Psychology, Social sciences or equivalent;
Substantial knowledge of issues pertaining to adult learning methodologies,
Minimum of ten (10) years of experience in training;
Minimum of five (5) years of proven experience in adult learning practices;
Excellent written and spoken communication skills in English;
Good interpersonal skills: ability to interact and maintain a comfortable and relaxing atmosphere.
Remuneration Package
Remuneration will depend on the qualifications and experience of individual experts as well as the detailed work plan to be agreed upon and will be based on the current OSCE consultancy rates.
How To Apply
In order to apply for this position you must complete the OSCE's online application form, found under https://jobs.osce.org/. Applicants are encouraged to use the online recruitment and only fully completed OSCE applications will be accepted. However, if you have technical difficulties with the system you may use the offline application form found under https://jobs.osce.org/resources/document/offline-application-form and forward the completed form quoting the vacancy number by e-mail to: [email protected] In line with your qualifications please indicate preference to one or more field of expertise listed above (while using the online application the field of expertise preference can be indicated in the cover letter part).
Kindly note that applications received after the deadline, submitted in different formats than the OSCE Application Form or in other languages than the English language would not be considered. The OSCE is committed to diversity and inclusion within its workforce, and encourages qualified female and male candidates from all national, religious, ethnic andsocialbackgrounds to apply