Expert in rural development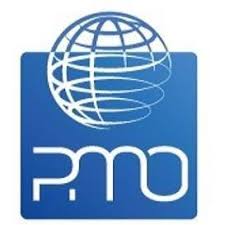 Kompania
Prospective Management Overseas - PMO
Telefoni
Pa përcaktuar
Data e publikimit
16/10/2020
Data e perfundimit
14-11-2020
Lloji i orarit
Orar të plotë
Country Kosovo
Apply before 14/11/2020
Beginning 01/12/2020
Expertise Agriculture
Duration Short term
Working language English
Job reference 208/1476/088B
"Support to the Ministry of Agriculture, Forestry and Rural Development (MAFRD) in developing its agriculture policy under the financial framework 2021-2027"
Global objective of this project is to support the Ministry of Agriculture, Forestry and Rural Development (MAFRD) to design and implement its agriculture policy for the financial framework 2021-2027 in line with EU regulations and practices applicable to this sector, and with due consideration of the EC's cross-cutting objectives regarding environment and climate change, rights based approach, persons with disability, indigenous peoples and gender equality.
We are looking for an expert in rural development
The expert will perform all activities necessary for timely preparation of a good quality sector study for rural diversification and development of the rural economy, including marketing.
Requirements:
A Master's Degree, preferably in agronomy, horticulture, forestry, animal husbandry, fishery science, agricultural engineering, biology, botany, veterinary, zoology, food science, geography, economic sciences, finance, business administration; or, in its absence,
5 years of professional experience (in addition to the minimum number of years of general professional experience required below).
General professional experience:
At least 6 years' experience in agriculture and/or rural development.
Specific professional experience:
Participation as main expert in preparation of at least one, preferably three sector studies, to serve as grounds for preparation of an agriculture and/or rural development program at national or regional level in an EU Member State or at national level in an EU candidate country or EU potential candidate, preferably for rural diversification and development of the rural economy.
Previous work experience in the Western Balkans represents an advantage
Interested in this project? Please apply above mentioning the reference 208/1476/088B/DA in subject.
Apliko këtu