Deputy Chief of Party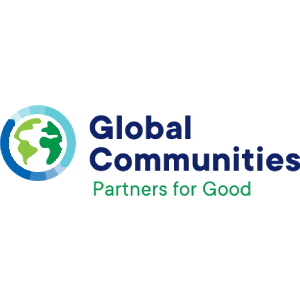 Kompania
Global Communities
Data e publikimit
15-02-2023
Data e perfundimit
28-05-2023
Lloji i orarit
Full Time
DEPUTY CHIEF OF PARTY
OVERVIEW:
Global Communities is an international development non-profit organization. Our mission is to create long-lasting, positive and community-led change that improves the lives and livelihoods of vulnerable people across the globe.
Global Communities is seeking a Deputy Chief of Party for the USAID-funded Up to Youth Activity, which will address youth vulnerable to social exclusion by mobilizing and engaging youth in meaningful ways to effect positive change. Up to Youth commenced its activities on April 2019 and works in nine selected municipalities in Kosovo to mobilize youth to be forces for positive change. The following are the three specific objectives of Up to Youth:
Objective 1: Mobilizes youth to be forces for positive change by focusing on identifying, recognizing and bringing together vulnerable youth who have the potential and will for positive change.
Objective 2: Develops and demonstrates life/soft skills among youth by preparing youth with the necessary skills to engage in meaningful ways and play active roles in their municipal and/or national economy.
Objective 3: Develops, builds and supports resilience partners in fostering an environment for youth to engage in a positive and meaningful way.
RESPONSIBILITIES:
Provide financial management for all aspects of the program;
Develop and maintain sound financial management systems in line with USAID rules and regulations and Global Communities' policies and procedures, and accounting principles;
Manage the project budget ensuring all costs incurred by Global Communities are accounted for and in compliance with local laws;
Provide financial control, prepare and analyze budgets, develop financial reports, and make recommendations to HQ on budget expenditures;
Maintain updated information regarding grants and contracts, reporting requirements and financial restrictions;
Provide oversight on all program related financial matters;
Ensure financial reporting is in accordance with USAID contractual requirements;
Oversee Operations and Administration staff, ensuring that functions are performed timely and accurately; and
Lead in conducting program-finance meetings to facilitate synergy.
QUALIFICATIONS:
Bachelors or advanced degree in accounting, finance or related area; MBA in Finance or Accounting preferred;
Minimum of three years of senior position in managing finance, preferably on a USAID funded program;
Six or more years finance department or international development experience with progressively increasing responsibility;
Demonstrated understanding of S. Government-funded contracts;
Demonstrated understanding of USAID rules and regulations;
Proven experience in start up and close out of programs;
Ability to set up financial regulation systems with partner organizations to ensure the efficient and accurate disbursement of funds;
Demonstrated experience managing and implementing development projects focused on youth and community resilience, economic empowerment, preferably in the Balkans;
Demonstrated experience in working effectively in advance complex, politically sensitive activities;
Demonstrated experience in working effectively with partner and government representatives, donors and other stakeholders;
Experience with adaptive management approaches;
Strong managerial skills and experience overseeing staff;
Experience in managing procurement, human resources and skills in financial analytics are added advantages;
Fluency in English required; and
Fluency in Albanian or other local language required.
HOW TO APPLY
Please, send your applications with CVs and cover letters to the following address [email protected]
Please state "Last Name, First Name – Job Title" in the subject line of your email;
Applications will be accepted through 5PM on Monday, February 27, 2023. Applications received after that time will not be considered;
Global Communities provides equal opportunities to all applicants, and does not discriminate on the basis of race, color, religion, sex (including pregnancy and gender identity), national origin, disability, age, veteran's status, sexual orientation, genetic information, marital status, parental status, or political affiliation;
Interviews will be held using messaging apps (such as Skype, Google Meet etc.) or in person.
Only shortlisted candidates will be contacted.
Apliko këtu