Consultant on safety planning for domestic violence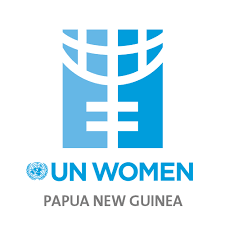 Kompania
UN Women
Telefoni
Pa përcaktuar
Data e publikimit
26/09/2020
Data e perfundimit
02-10-2020
Lloji i orarit
Orar të plotë
Local consultant to draft- guidelines on safety planning for domestic violence survivors during emergency situations, and strengthen capacities of she consultant to draft- guidelines on safety planning  lter staff to implement them
Location : Prishtina, Kosovo, UNSCR 1244 (1999)
Application Deadline : 01-Oct-20 (Midnight New York, USA)
Type of Contract : Individual Contract
Post Level : National Consultant
Languages Required : English
Starting Date : 15-Oct-2020
Duration of Initial Contract : 15 October 2020 – 15 December 2020 (40 working days during this period)
Expected Duration of Assignment : 15 October 2020 – 15 December 2020 (40 working days during this period)
UN Women, grounded in the vision of equality enshrined in the Charter of the United Nations, works for the elimination of discrimination against women and girls; the empowerment of women; and the achievement of equality between women and men as partners and beneficiaries of development, human rights, humanitarian action and peace and security.
UN Women maintains a large presence throughout Europe and Central Asia region, covering 14 countries, with programme presence in Kosovo (under UN Security Council Resolution 1244), Serbia, the Republic of North Macedonia, Turkey and Ukraine; country offices in Albania, Bosnia and Herzegovina, Georgia, Kyrgyzstan and Moldova; and remaining countries are covered through a multi-country office in Almaty that covers Kazakhstan, Tajikistan, Turkmenistan, and Uzbekistan.
Under the framework of strengthening strategic partnership component, UN Women provides technical assistance and capacity building support to national partners (government, non-governmental institutions) and international partners in the implementation of existing international and national commitments to women's rights and gender equality; it facilitates networking and exchange of good practices and advocates for women's rights and gender equality in all areas of life.
Followed by the declaration of a state of Public Health Emergency on 15 March, due to the  novel coronavirus (COVID-19) outbreak, an array of increasing restrictions has been put in place by Kosovo authorities to curtail the spread of the disease, including the closure of schools and many private businesses as well as strict isolation measures for the entire population in order to assist Kosovo's health system with its very limited resources in managing the situation. Coupled with major economic impact, the containment period had led to increased incidence in domestic violence, whereby the reported cases to the police saw an increase of almost 30% compared with the same period in 2019. Shelters for protection of domestic violence survivors in Kosovo have encountered increased demand for placement of survivors during the lockdown period. As such the staff was faced with increased pressure to provide additional safety and protection in order to respond adequately to emergency-situation observed following the declaration of pandemic. Despite general guidelines issued by the government which mainly address health related advice in light of protection against the virus, there is a lack of a tailored-made safety response which could be used by the shelter homes, considering the sensitivity of domestic and gender-based violence and particular needs for protection for women and girls affected or likely to be affected by it. Thus, there is a need for shelters to be able to adequately respond to needs of every case, by offering the best guidance for survivors, especially considering emergency situations such as the one caused by the COVID-19 pandemic.
To respond to the above, and funded by the United Nations (UN) COVID-19 Response and Recovery Multi-Partner Trust Fund (COVID-19 MPTF) UN Women is implementing  a joint UN inter-agency project to mitigate the socio-economic impact caused by the outbreak, including the support to Kosovo shelters for survivors of domestic violence to  provide safety guidance for their residents, tailor made to their specific needs. In this direction, UN Women Project Office in Kosovo is seeking to hire a Local Consultant to assist shelters in developing guidelines and strengthening capacities to provide advice and recommendation for personal safety of domestic and gender-based violence.
Duties and Responsibilities
Under the supervision of the UN Women Head of Office and UN Women Project Coordinator, and in direct collaboration the directors of shelters for survivors of domestic violence will perform the following duties;
Conduct a needs assessment for capacity development and reference material on safety measures for protection of domestic and gender-based violence survivors during emergency situations for all Kosovo shelters (10 working days)
Based on the results of needs assessment draft the guidelines on safety planning for domestic violence survivors during emergency situations, (tailor-made to address specific needs of each shelter) (10 working days)
Based on the results of needs assessment compile a list of recommendations to be shared with the respective Kosovo institutions on required standards pertaining to safety and security of shelters for survivors of domestic and gender-based violence (5 working days)
Develop a template to be used for personalized safety plans for survivors and their children in light of the following situations: Safety when living with an abusive partner; Safety during a violent incident and safety when leaving an abusive relationship; (5 working days)
Organize training sessions on utilization of the guidelines for shelter staff (10 working days including preparation time and delivery of training)
Proposed Timeline
Under the overall guidance of UN Women Office in Kosovo, the local consultant will conduct the following activities and submit respective deliverables within the stipulated timeframes:
Activity Deliverable Planned Timeline Payment schedule Submission of a workplan/methodology that describes the proposed approach Workplan submitted October 20, 2020
/ Provide the first draft of the "Guidelines" including the list of recommendations and the templates Material submitted  November 15, 2020 November 16, 2020 Provide the final version of 'Guidelines' including the list of recommendations and the template Material submitted November 25, 2020
/ Organize and deliver training on utilization of the 'Guidelines' (including preparation of training material, agenda and invitation for participants) for staff of all eight shelters Training completed December 10, 2020 / Final Report on implemented activities Report provided December 15, 2020 December 16, 2020
Evaluation Process:
Candidates will be evaluated using a cumulative analysis method taking into consideration the combination of the applicants' qualifications and financial proposal. Contract will be awarded to the individual consultant whose offer receives the highest score out of below defined technical and financial criteria. Only candidates obtaining a minimum of 49 points in the technical evaluation would be considered for financial evaluation.
Criteria Total points Max. Points Technical Evaluation (70%) 70   Relevant education   40 Experience specific to similar assignment   30 Financial Evaluation (30%) 30 30 TOTAL 100
The maximum number of points assigned to the financial proposal is allocated to the lowest price proposal. All other price proposals receive points in inverse proportion. A suggested formula is as follows:
p = 30 (µ/z)
Using the following values:
p = points for the financial proposal being evaluated
µ = price of the lowest priced proposal
z = price of the proposal being evaluated
Competencies
Core Values:
Respect for Diversity;
Integrity;
Professionalism
Core Competencies:
Effective Communication:
Facilitates and encourages open communication
Demonstrates strong ability and skills to communicate with partners and project team.
Planning and Organizing:
Develops clear goals in line with agreed strategies, identifies priorities, foresees risks and takes action accordingly
Teamwork:
Demonstrates the ability to work in a multicultural, multi-ethnic environment and has the ability to maintain effective working relations with people of different cultural backgrounds.
Accountability:
Takes ownership of all responsibilities and delivers outputs in accordance with agreed time, cost and quality standards.
Awareness and Sensitivity Regarding Gender Issues
Creative Problem Solving
Inclusive Collaboration
Stakeholder Engagement
Leading by Example
Please visit this link for more information on UN Women's Core Values and Competencies: http://www.unwomen.org//media/headquarters/attachments/sections/about%20us/employment/un-women-employment-values-and-competencies-definitions-en.pdf.
Functional Competencies:
Demonstrates integrity and fairness by modelling UN values and ethical standards.
Promotes the vision, mission and strategic goals of UN Women.
Displays cultural, gender, nationality, religion, and age sensitivity and adaptability.
Demonstrates substantial experience in gender equality.
Actively promotes and ensures gender equality and women empowerment approach in all project activities in line with UN Women Mandate
Ability to perform a variety of specialized tasks related to Results-Based Management, including support to design, planning and implementation of the programme, managing data, reporting.
Analytical and strategic thinking/results orientation.
Excellent interpersonal skills and ability to communicate effectively, both orally and in writing.
Ability to establish effective working relations in a multicultural team environment.
Strong organizational skills;
Good understanding of and commitment to gender equality and women's empowerment and its policy implications;
Good knowledge and use of computer office tools;
Good interpersonal and networking skills, and ability to work in multi-cultural and multi-disciplinary environments; ability to build and promote partnerships across the organization and beyond;
Ability to work under pressure on multiple projects whilst maintaining quality and timeliness;
Knowledge of the mandate and work of UN Women;
Strong critical thinking, problem solving, and analytical skills.
Required Skills and Experience
Education:
University degree, in social science, development studies; and/or gender studies and/or security sector or similar;
Experience:
Minimum of 3 years of experience in developing reference material related to safety and security issues, in light of gender perspective;
Knowledge of local and central government policies and processes, especially pertaining to safety and security in context of public health emergencies;
Full working knowledge of English and Albanian. Working knowledge of Serbian would be an asset;
Demonstrated interest and/or experience in gender equality work;
Demonstrated ability to work in a team;
Strong analytical, writing and communication skills in English;
Functional computer skills in Windows environment, knowledge of Internet communications and command of MS Office applications (Power Point, Word, Excel,);
Previous experience with UN women would be an asset
Language:
Fluency in English, Albanian and Serbian.
Application Procedure:
The following documents should be submitted as part of the application:
Cover letter, to include: (i) a brief overview about which of your previous experiences makes you the most suitable candidate for the advertised position; and (ii) a brief methodology on how you will approach and conduct the work.
Financial Proposal: (Specifying a total lump sum amount for the tasks specified in this Terms of Reference). The financial proposal shall include a breakdown of this lump sum amount (daily rate and number of anticipated working days) ;
P11: including past experience in similar assignments; can be downloaded at http://www.unwomen.org/about-us/employment
Payment Schedule:
Monthly payment will be disbursed upon after the all deliverables as approved by UN Women.
Application Instructions:
Click on the "Apply now" button;
Input your information in the appropriate Sections: personal information, language proficiency, education, resume and motivation; You can type in, or paste your short Resume into the last box;
Upon completion of the first page, please hit "submit application" tab at the end of the page. On the next page, you will be asked to upload your Resume;
System will only allow one attachment. All docs (CV; P11; financial offer; list of similar profiles should be included as one attachment).
Please make sure to submit all the requested documents/information; otherwise, your application will be considered incomplete.